The Director of Network Development is responsible for driving forward the global planning cycle and overseeing institutional strengthening so that Wetlands International can deliver on the global ambitions described in its Strategic Intent1 . This will be achieved by working collaboratively with the Heads of Office of the Wetlands International network and with senior staff in the Global Office. The postholder will co-develop plans and oversee investments to improve governance, operations and staff capacities according to the needs of the global and regional strategies. They also take a lead role in preparing and follow-up to meetings of the Wetlands International Supervisory Council, and advise on governance of country and regional network offices. Working as part of the executive management of the organization, the Director will facilitate network-level decision making, as well as business planning, and enable improved communications and collaboration between offices and with the Global Office.
Profile
The Director of Network Development will have a strategic mindset, a cooperative and energetic personality, and an ability to connect and empathise across a wide range of cultures and a coaching approach to solve operational challenges. The successful candidate will have experience of working in developing country contexts and expertise in business planning, management and operations, and governance relevant to international NGOs that span regions and cultures. They will have a strong affinity with the purpose and approach of Wetlands International.
About us
Wetlands International is the only global NGO dedicated to safeguarding and restoring wetlands. At the heart of our vision is a plan to demonstrate whole landscape recovery in large wetland landscapes including mangroves, peatlands and freshwater wetlands across the world. These are landscapes which are among the top global biodiversity treasures, but which are also sources of much of the world's land-based climate emissions and where people are poorest and most vulnerable. To make a global difference we seek to inspire and mobilize society to act and to influence levers of change.
Terms of Reference
 See Terms of Reference (TOR) for the Director of Network Development separately.
Job Offer
Full-time job, 36 hours per week.
Salary Gross Euro 5.500 – Max.6.500 based on a fulltime contract.
Contract duration: One year, with expectation of extension.
Location: Global Office in Ede- Wageningen, The Netherlands.
Start date: 1 June or as soon as possible thereafter.
How to apply
To apply for the job, please send an application email with "Director ND" as the subject to [email protected] attaching the two documents mentioned below in English:
An application letter (max 2 pages) stating your motivation for this position and your skills and experience for this post,
Your CV (max 4 pages) Questions about the vacancy and/or procedure can also be sent to this email address.
The deadline for the application is 16 April 2023. Please note that interesting candidates can be approached before the closing date.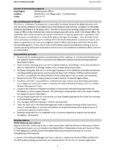 Director Of Network Development - Terms of Reference
download