The Director of Programme Impact (DOPI) is a new position created to oversee and guide the major programmes of Wetlands International, with a focus on mobilising and upscaling action through Big Ideas and in wetland landscapes prioritised by the Network to meet the goals set out in the Strategic Intent (2020-2030). They ensure appropriate ambition, structure, consistency and quality in the Wetlands International programme portfolio. They provide advice and expertise to Heads of Office and other senior staff, and ensure that knowledge and learning from the Network's programme portfolio, is compiled and shared with staff, partners and other stakeholders. The DOPI is a key member of the executive management of Wetlands International and manages a team of highly motivated and experienced Programme Heads. They are responsible for safeguarding the credibility of Wetlands International as a knowledge-based organization with a track record of impactful and influential programmes.
Profile
The Director of Programme Impact (DOPI) is a results-driven, creative and facilitative leader who combines strategic and technical capabilities, with guiding and coaching skills, to motivate and facilitate senior staff across the Network organization to high-level performance. They have a good understanding of the many facets of land and water management including both ecological and social processes, with foundations in a relevant academic subject and a demonstrable track record in developing country contexts. The DOPI has significant experience in programme design and implementation, with knowledge of mobilising alliances and upscaling action through policy change and mobilising blended finance needed for regenerating wetland landscapes. They have high-quality standards and bring structure and consistency to programme planning and decision-making.
About us
Wetlands International is the only global NGO dedicated to safeguarding and restoring wetlands. At the heart of our vision is a plan to demonstrate whole landscape recovery in large wetland landscapes including mangroves, peatlands and freshwater wetlands across the world. These are landscapes which are among the top global biodiversity treasures, but which are also sources of much of the world's land-based climate emissions and where people are poorest and most vulnerable. To make a global difference we seek to inspire and mobilize society to act and to influence levers of change.
Terms of Reference
See Terms of Reference (TOR) for the Director of Programme Impact separately.
Job Offer
Full-time job, 36 hours per week.
Salary Gross Euro 5.500 – Max.6.500 based on a full-time contract.
Contract duration: One year, with expectation of extension.
Location: Global Office in Ede- Wageningen, The Netherlands.
Start date: 1 June or as soon as possible thereafter.
How to apply
To apply for the job, please send an application email with "Director PI"" as the subject to [email protected] attaching the two documents mentioned below in English:
An application letter (max 2 pages) stating your motivation for this position and your skills and experience for this post,
Your CV (max 4 pages) Questions about the vacancy and/or procedure can also be sent to this email address.
The deadline for the application is 16 April 2023. Please note that interesting candidates can be approached before the closing date.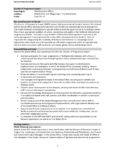 Director Of Programme Impact - Terms of Reference
download