Wetlands International pays tribute to Youssoupha Sane, coordinator of the Saloum Mangrove Club network and #PowerofWetlands ambassador, who sadly passed away in Thies in Senegal earlier this month (18 January).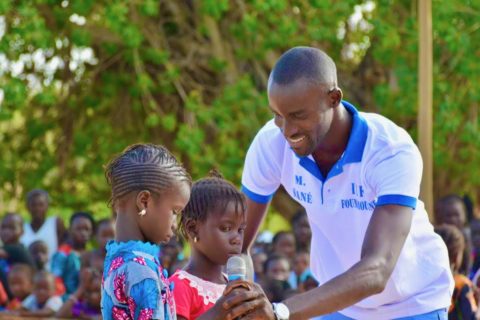 Youssapha, a teacher at the Mbam village primary school, a sleepy village in the Fatick district, upstream from the Saloum Delta in Senegal, worked closely with Wetlands International in the area and ran the mangrove club, bringing together 30 students to explore the mangroves, spot wildlife and count waterbirds. By putting their knowledge into action the children learn the complex co-dependencies between the ecosystem and their communities.
Having experienced the effects of mangrove degradation in the area, including salinisation of the water systems and salt intrusion in the school forest garden, Youssoupha dedicated himself to inspiring a younger generation as to the value of the Saloum wetlands and to help equip them with the knowledge and actions to safeguard their environment.
"It's vital to prepare the children for a climate that might threaten their way of life and equip them with the knowledge and actions to protect their environment," he shared in an interview last year.
Youssoupha took on the role as a young wetlands ambassador in 2019, adding his voice to Wetlands International's campaign #PowerofWetlands to make wetlands conservation and restoration a global priority.
Read Youssoupha's story here.