A Vision for the World's Wetlands and their People on World Wetlands Day
Aquaculture, fisheries and coastal agriculture

Climate and disaster risks

Climate mitigation and adaptation

Coastal resilience

Coastal wetland conservation

Community resilience

Corredor Azul

Integrated delta management

Mangrove Capital Africa

Natural infrastructure solutions

Peatland conservation and restoration

Rivers and lakes

Sustainable land use

Water supply and sanitation

Wetland agriculture and fisheries
With the spotlight in 2020 firmly on the twinned crises of climate and biodiversity and the choices the world must make to avoid catastrophe, journalist Fred Pearce and Wetlands International chief executive, Jane Madgwick, set out a timely call to action for one of the world's most overlooked ecosystems.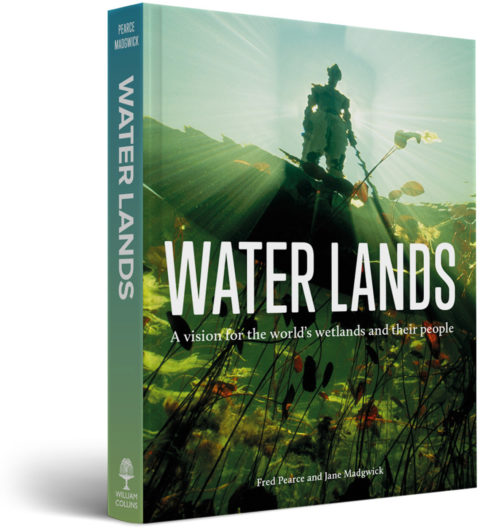 In the Anthropocene we need the abundance of wetlands as much as we need healthy but we are losing them three times as fast. Between 1900-2000, the world lost almost two-thirds of its wetlands – the bogs, swamps, mangroves, mires, natural river banks, lakes, billabongs, deltas, oases, lagoons, fens, mudflats or floodplains – due to drainage, conversion for agriculture, urbanisation and infrastructure such as dams, dykes, harbours and ports.
The loss of wetlands are at the root of myriad social and environmental issues – from flooding, coastal erosion and subsidence in Indonesia to extreme drought and violent conflict across the Sahel, not to mention tropical and permafrost 'carbon time bombs' – yet few are even aware let alone acting in a way that's needed to make a change.
The authors present us with a new narrative, rethinking our relationship to, perception and use of wetlands, championing the already existing natural solutions and community approaches that can change our fate, showing how we can work with nature rather than against it.
"Water Lands: A Vision for the World's Wetlands and their People" calls for a reinvention of wetlands for the modern world: 'Building with Nature' engineering approaches using ecological mangrove restoration and community development to manage coastal erosion; replacing the continued conversion of peatlands for palm oil with paludiculture, or wet agriculture; rewetting the peatlands of Russia to prevent fires; managing land-use change and halting the reckless decommissioning of oil and gas infrastructure across the Arctic to stop permafrost thawing and carbon time bombs; deconstructing the mega dams to rewild our rivers and restore natural water and sediment flows that feed people, fish, birds and other wildlife.
Water Lands will take you on an environmental, cultural and socio-political journey from the peat bogs of Ireland to the marshes of the Brazilian Pantanal. It will leave you with an understanding of wetlands as in-between and ever-changing worlds that change character with the seasons and are the source of all life.
You can receive your own copy of Water Lands when you donate €50,- or more to Wetlands International. Click here to get a copy.
Water Lands: A Vision for the World's Wetlands and their People, Hardcover, Harper Collins, £25, is out on World Wetlands Day, 2 February 2020. Buy here.
Water Lands has been supported by the Dutch National Postcode Lottery, Nationale Postcode Loterij.