Wetlands International is proud to announce that Professor Dr André van der Zande, PhD, who chaired the Supervisory Council and Board of Association since 2015 until November 2021, has been appointed as Counsellor of Honour to the organisation.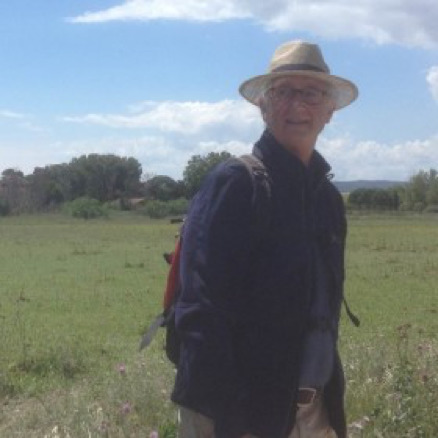 "André van der Zande has made a key contribution to support and lead Wetlands International over a critical period for the organization, including revising the mission and setting out a clear ambition for 2020-2030. We are very grateful for all he has done for the organization." – Jane Madgwick, CEO of Wetlands International
"Lifelong commitment to health and sustainability"
André van der Zande studied biology at Leiden University and graduated with distinction in 1976. In 1984 he was awarded his PhD from the same university on the subject of the field of tension between recreation and bird conservation.
From 1986 onwards he managed various large knowledge institutes in Wageningen, among them Alterra. In addition, he was a part-time professor of Spatial Planning and Cultural History under the Belvedère programme at Wageningen University (2005-2009).
In 2002 André Van der Zande made the changeover to the former Dutch Ministry of Agriculture, Nature and Food Quality (LNV). Until 2007 he was Director-General at the Ministry of LNV and his responsibilities included agricultural policy, nature and biodiversity, manure policy and general environmental policy. In 2007 he became Secretary-General there, until the merger of the LNV with the Dutch Ministry of Economic Affairs. From 2011 until his retirement in 2018 he was Director-General at the National Institute for Public Health and the Environment (RIVM). Van der Zande was awarded the title of Commander in the Order of Orange-Nassau at his farewell.