The national Nature Reserve of Shengjin Lake on the southern bank of the Yangtze River in the Anhui Province of China is designated as a Ramsar Site and is on the East Asian-Australasian Flyway Site Network due to its international importance for waterbirds. On 12 and 13 January, 2016, more than 24,506 waterbirds of 39 species were counted, mostly Bean and Greater White-fronted Geese and Hooded Crane. The survey was conducted jointly by the Forestry Department of Anhui Province, Anhui University, Wetlands International – China Office and Shengjin Lake National Nature Reserve. This census is part of the annual Asian Waterbird Census as well as contributing to the 50 Years of the International Waterbird Census (IWC50) campaign.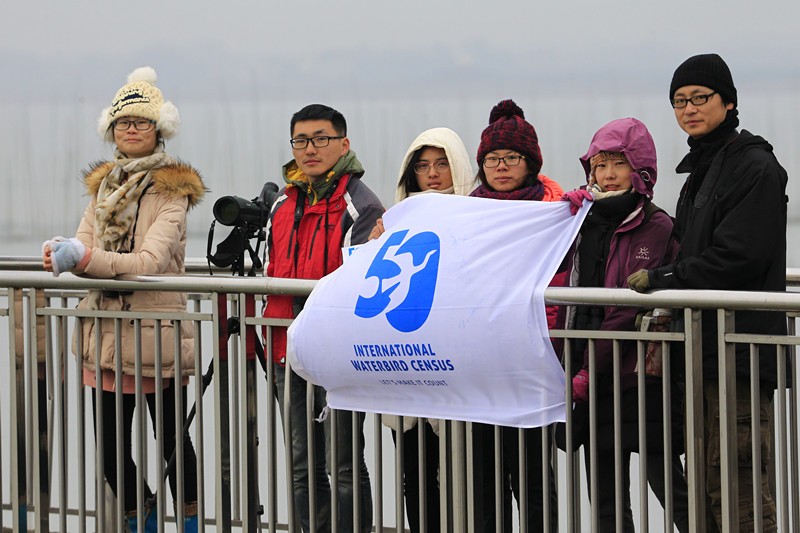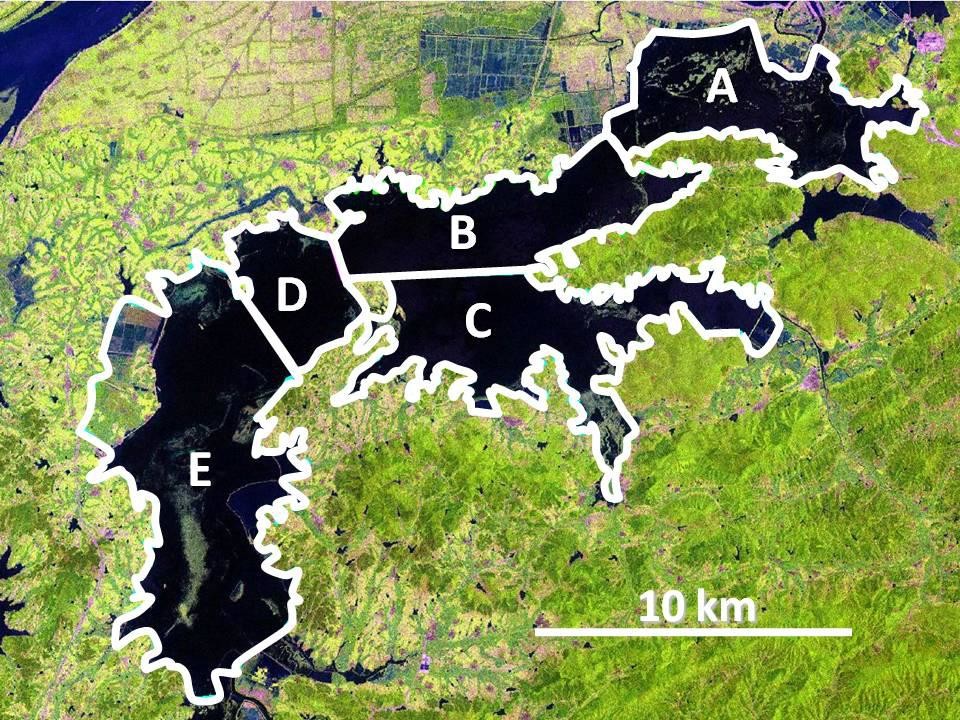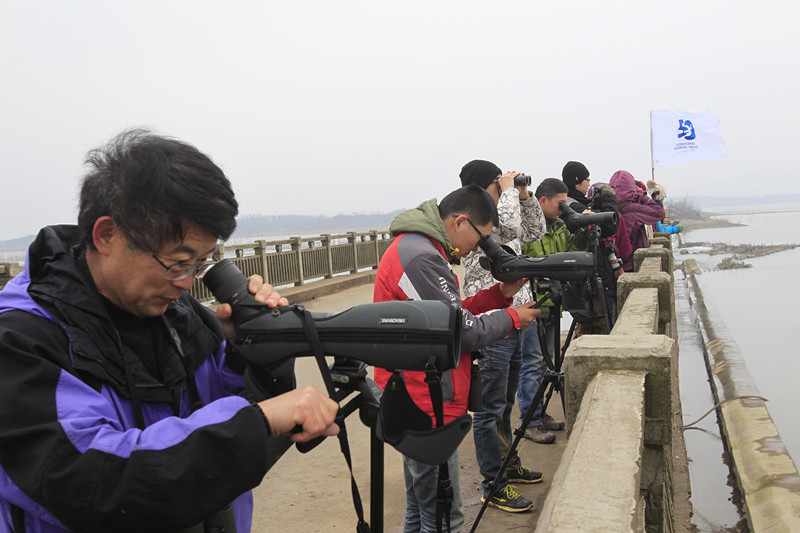 Of the birds counted, two are recognized as National Level I protected bird species in China: 109 Hooded Cranes (Grus monacha) and 35 Oriental White Stork (Ciconia boyciana). Three species are listed as China National Level II Protected Birds, including 955 Eurasian Spoonbill (Platalea leucorodia), 107 Tundra Swan (Cygnus columbianus), and 7107 Greater White-fronted Goose (Anser albifrons).
Numbers of eight species counted above the 1% of the global estimated population including Great Crested Grebe (Podiceps cristatus), Oriental White Stork, Eurasian Spoonbill, Bean Goose (Anser fabalis), Greater White-fronted Goose, Lesser White-fronted Goose (Anser erythropus), Falcated Duck (Anas falcata) and Hooded Crane. These figures help to validate the continued international importance of the lake.
Shengjin Lake covers a total area of 113.2 km2 and is divided into upper, middle and lower lake sections. The Huangpen Gate controls the connection of the Yangtze River and the lake, while a dam separates the upper lake from the middle lake. Extensive areas of marsh, exposed muddy zones and shallow water areas appear as the water level fall, these provide large feeding areas for the birds.
The vegetation on the lake shore is dominated by cedar moss, while Vallisneria natans,  Phalaris  arundinacea, and Potamogeton malainus is the dominant submerged vegetation. In recent years, the main exploitation of the lakes include cage crab culture or the polyculture of fish and crabs.
There have been changes in the ecology of the lake over the last several years and the local government established the Shengjin Lake National Nature Reserve Management Committee, which is in charge of the coordination and management between the nature reserve and stakeholders. Under the support of the State Forestry Administration, in accordance with the "master plan" the nature reserve has completed a series of projects on ecological restoration and infrastructures. A UNDP-GEF project is currently being implemented, focusing on capacity-building in the nature reserve.