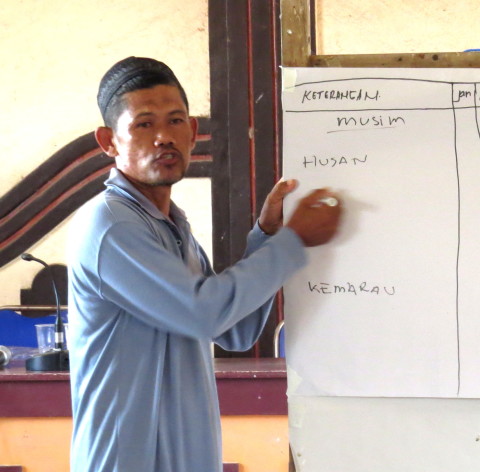 The time flies for Abdul Ghofur and 25 other participants of the Coastal Field School Training of Trainers (ToT). In May they completed their season-long training which was geared towards revitalising aquaculture productivity in the district of Demak. The training is part of the Building with Nature programme in Central Java to restore the mangrove belt of the rapidly eroding coastline.
Abdul is a 47 year old fish and shrimp farmer from Tambak Bulusan. When he was told that the ToT participants are expected to be an agent of change for aquaculture practices in his village, he replied that this expectation was too high. He did not think that he could be of such influence, because he was convinced that the villagers would not be willing to listen to him.
Nothing could be further from the truth. As he proceeded in the training, he became confident in speaking in front of other participants and facilitating a discussion. He occasionally led the review session and shared his experiment results and farming progress. Such group interaction is exactly what the training aims for, as it results in critical thinking skills around current livelihood practices and fosters confidence.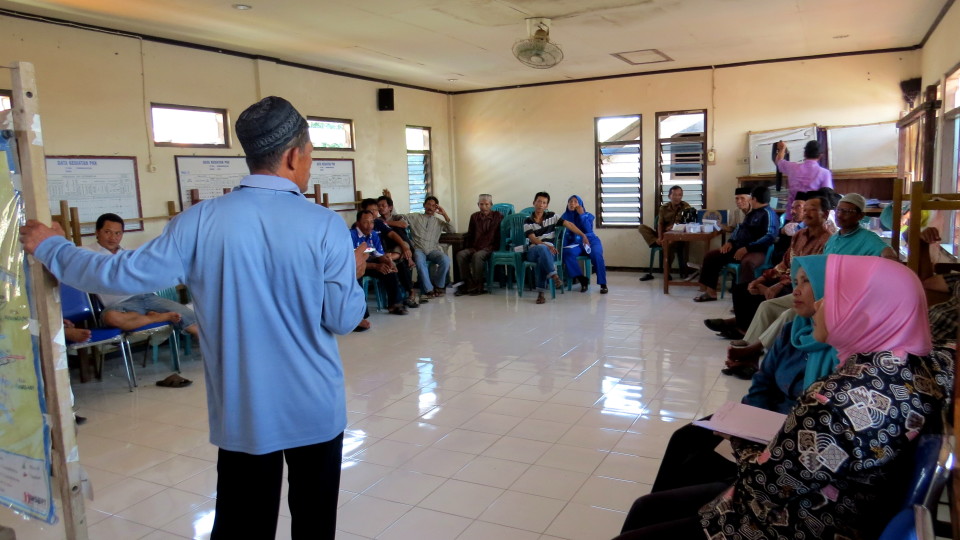 Since Abdul has accomplished the training he has been co-facilitating Coastal Field School trainings for his community on Thursday mornings. Moreover, considering his potential champion quality, he has been promoted by Bappeluh-KP (the Demak district's Extension Agency) to be in charge of aquaculture affairs of Kontak Tani Nelayan Andalan (National Outstanding Farmers and Fishermen Association) for the Demak district. This independent association contributes to national agricultural and aquacultural development.
Recently, he was voted group's chief to lead the Building with Nature community in Tambak Bulusan, which broke his prior perception of the people whom he thought would likely ignore him.
All project partners are very proud of Abdul and other champions of the project, which are indispensable for the success of the programme in order to make the coastline safe and productive again.
By Woro Yuniati, Blue Forests. Contributors: Irvan, Eko, Wening and Yoso