Luzia Rodrigues Ozório learned in her childhood to respect water and land, a value inherited from her parents, riverine communities, fishermen and the Afrodescendents. The 41-year-old woman is a quilombola, an Afro-Brazilian resident of the quilombo settlements first established by escaped slaves in Brazil. She learned to appreciate the selfless gifts of nature and felt the urgency to protect them.
Quilombo Ozório, a territory that consists of 23 families, which is about 400 people in Corumbá, Pantanal region of Brazil, in the Upper Paraguay River Basin. When the quilombola community resettled in the area 25 years ago, there was no water, electricity, or garbage collection systems. Moreover, as access to the local community was difficult, they were isolated from the rest of the city, which made their problems even worse.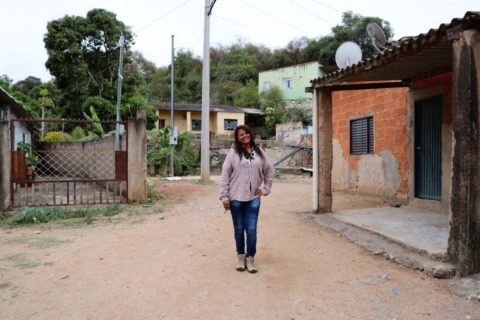 The quilombolas were allocated some space on the banks of the Paraguay River, which helped the community understand the dynamics of the wetlands. They started utilising it for family-based agriculture. "Here, any kind of vegetables you plant will sprout," says Luzia. For her, the secret of this is the wealth that nature offers. "We use plants from the region, such as Aguapé or water hyacinth (Eichhornia crassipes), as fertiliser. It comes with the natural floods of the rivers and when the floodwater retreats, it stays on the earth, decomposes and fertilises the soil."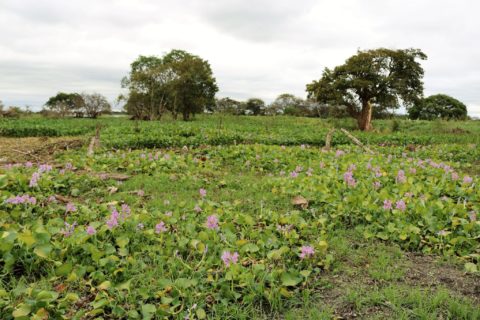 As the head of the Ozório Quilombola Community Association, Luzia encourages other women in the community to get involved in the activities of family-based agriculture. In addition, she seeks to establish partnerships with governments and civil society organisations to gather resources and build capacity for the maintenance of horticulture, the main source of food and income for the community.  She is an embodiment of the struggle for human rights in her community. Her work has already managed to secure promises from the authority to provide Quilombo with basic facilities such as access to sanitation, culture, education, and sport.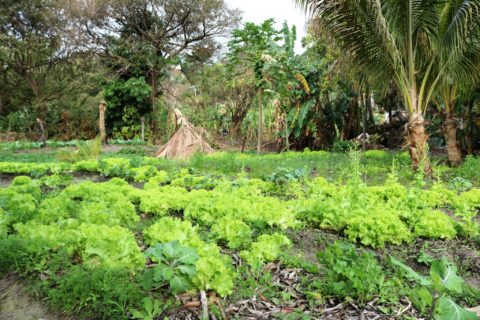 "Encouraging to care for the environment is also an essential element of one's work with the community. The responsibility for the conservation of the territory goes to everyone," explains Luzia. "The maintenance of keeping the waters clean happens through us. If you see a PET bottle, straw, aluminium can, you have to pick it up. People need to understand that this can't go on!"  The quilombola woman emphasises "Caring for the environment is a way of life, necessary for the well-being of people" also because, as she phrases, "the noise of the water and nature is synonymous to peace".
At 3,400 km in length, the Corredor Azul encompasses the fourth largest wetland system in the world, the heart of which is the Paraná River and the Paraguay River in South America. We, along with Mupan, are working in Corredor Azul Programme, funded by DOB Ecology, in this area to improve the resilience of the community living close to and dependent on this wetland system.