The second stage of the Grand West Asian Wintering Waterbird Survey in Saudi Arabia has covered the Red Sea coast between Jeddah and Jizan. During our survey, we have visited the Southern Cornish of Jeddah, the Shoaybah Al-Mudaylif Coast, the coast near to Al Qunfodah, the Al-Shoqaiq Cost, Ras Altarfa and the southern and northern cornishes of Jizan.
As noted in my first blog on the Grand West Asian Wintering Waterbird Survey in Saudi Arabia, we are working to improve the capacity to understand the status of wintering waterbirds in the West Asian / East African flyway.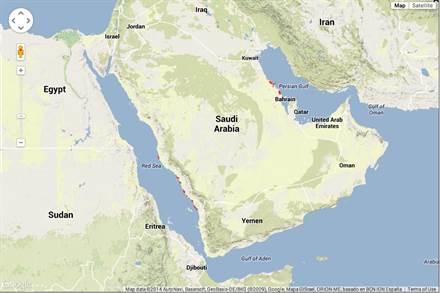 During this second stage, we continued training staff of the Saudi Wildlife Authority in bird identification and counting.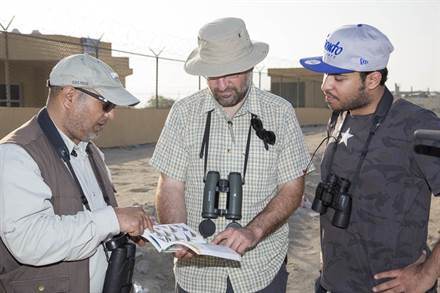 The Red Sea coast hosts important concentrations of waterbirds, particularly gulls and terns. Many of these species have populations or subspecies that are restricted to the Red Sea.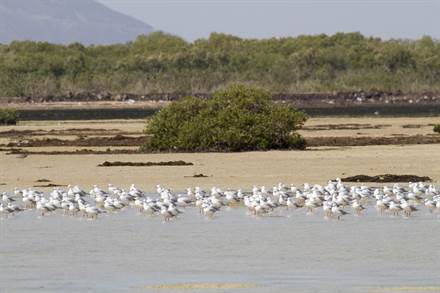 However, it also supports internationally important populations of waterbird species that are the subject of international Single Species Action Plans due to their threatened status, such as the Eurasian Spoonbill.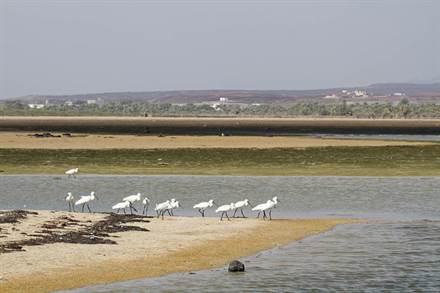 The coastal mudflats and tidal zones support thousands of shorebirds, the most numerous of which are Kentish Plovers, Greater and Lesser Sand Plovers, Bar-tailed Godwits, Dunlins, Curlew Sandpipers and Little Stints.  During this stage of the survey, we counted over 31,000 waterbirds including almost 16,000 gulls and terns, over 8,000 sandpipers and almost 4,000 plovers.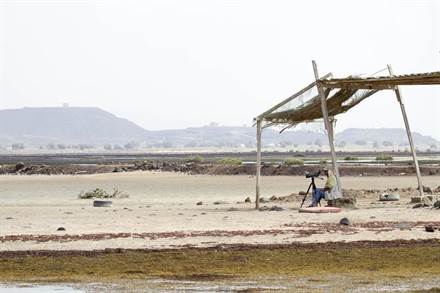 The best locations also support large concentrations of Crab Plovers.
However, the Red Sea coast is also under heavy development pressure such as rubbish dumping directly on the coastline.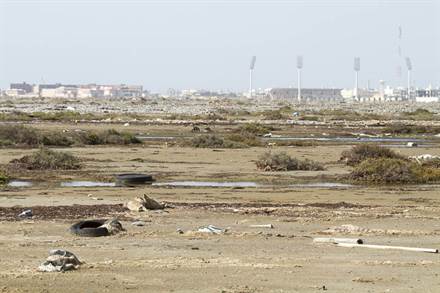 Remaining fragments of the once extensive mangroves are threatened by road development and massive land reclamation for urban development.