Wetlands form natural buffers against impacts of sea level rise, floods and storms, and they are vital for water and food security and local livelihoods. However, wetlands are also the primary sites of water infrastructure projects globally. Concrete dams, barriers, and seawalls, often have major negative and lasting impacts on the local ecology and wetland system as they disturb important hydraulic and sedimentary processes. The call for Building with Nature to create adaptive and sustainable infrastructure, working with nature rather than against nature is rising.
But, how do you move from single purpose water infrastructure designs to multi-purpose solutions that combine the worlds of ecology and engineering and also benefit resident communities? The aim should be to look for synergies and move towards greater inter-sectoral collaboration with regards to water, wetlands and land management, as well as to identify the ways in which nature-based solutions can work in a complementary, cost-effective ways either alongside or in place of 'grey' infrastructure approaches.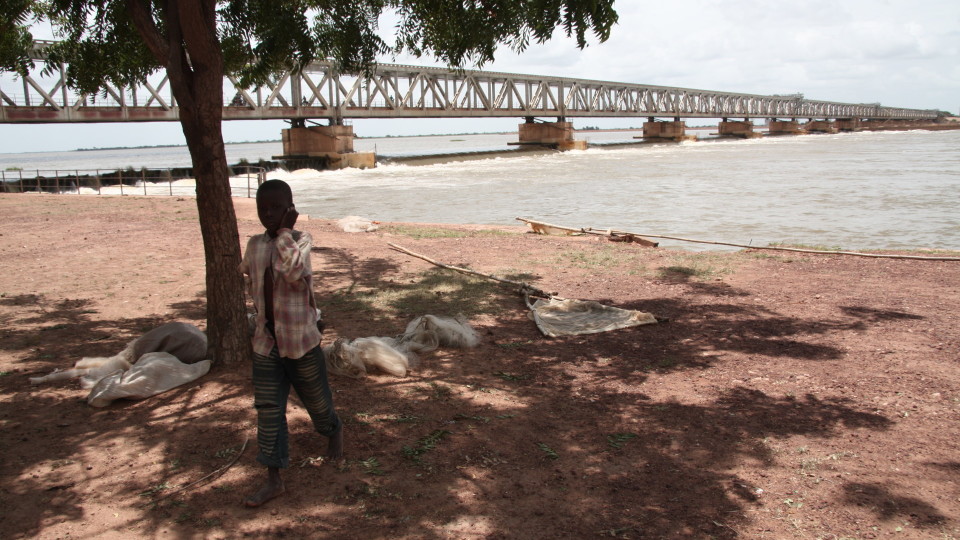 Since 2012, Wetlands International has collaborated with EcoShape partners, such as Boskalis, Van Oord, Arcadis and Deltares, to redirect attention to an alternative approach that combines infrastructure design with the restoration of ecosystems – adding coastal protection, flood regulation, as well as boosting the local economy, recreation and biodiversity. This innovative "Building with Nature" approach involves an inclusive planning process comprising hydrologists, ecologists and engineers working jointly with local communities and government. This collaboration has led to the realisation of several successful pilot projects.
In Indonesia, Wetlands International has been managing a project since 2015 to turn a severely eroding coastline into a stable landscape in partnership with a Building with Nature Consortium. The mangrove buffer in Demak district along the North-coast of Java is rehabilitated by restoring the sediment balance along the coast and rivers. The aquaculture model is being revitalised and integrated with mangrove recovery, vital for the local economy.
Cooperation in a consortium that includes the dredging sector is a striking development, which would have been unlikely in the past. Traditionally, Wetlands International and dredging companies would have clashed over hydraulic engineering projects because of the consequences for nature.
Yet, in the meantime, wetlands are still under pressure all over the world, and the impacts of that are accelerated by climate change. Often policy and subsidies still opt for hard infrastructure solutions and grey infrastructure schemes still dominate the thinking and spending of many new climate proofing projects. An approach that is often detrimental to nature and the living quality of people that depend on them and is often insufficient to tackle water problems, especially in the longer term. Nature-based solutions to these challenges attract less than 1 per cent of total investments in water resource management.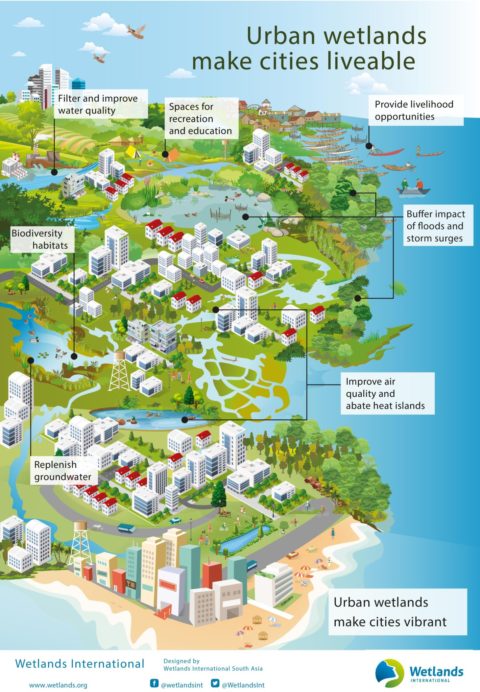 Institutional, policy and financial barriers to integrated approaches are often the main bottleneck to scaling up the impact of these successes. NGOs play a crucial role helping to link local information about risks (and about appropriate solutions) to national, regional and global planning and financing, brokering inter-sectoral solutions, increasing the impact of efforts. This role needs to be much better recognised and supported.
Our goal is to ensure the safeguarding and restoration of wetlands is combined with promoting the well-being of the population. Building with Nature can help achieve this. It is an excellent answer to significantly improve the quality of waterworks. Integrated solutions that enable this can not only be more sustainable, but also more attractive, cheaper and safer.
Wetlands International is working to scale up Building with Nature, through the Building with Nature Asia initiative in collaboration with and the Indonesian Ministry of Marine Affairs and Fisheries, EcoShape, One Architecture, and the Global Center on Adaptation, convened in Indonesia, Philippines, India, Malaysia and China to help accelerate adaptation and build climate resilient landscapes that benefit people and nature.
Cover graphic was produced by Ramsar Convention on Wetlands  for World Wetlands Day 2020