World Wetlands Day is celebrated on 2 February every year. It also marks the anniversary of the Convention on Wetlands, which was adopted as an international treaty in 1971. 
Wetlands are some of the most productive ecosystems on our planet, capturing and storing carbon, purifying water, and providing services worth over USD 47 trillion per year. Wetlands deliver unrivalled benefits to humanity. Yet, more than 35% of the world's wetlands have disappeared in the last 50 years. The trend of loss and degradation must be reversed. 
[smartslider3 slider=18]
A reason to hope
In December 2022, the world saw an amazing leap towards the effective conservation and restoration of wetlands everywhere: "inland waters" was included into the text of the Global Biodiversity Framework (GBF), the blueprint for ecological protection across the globe, agreed by almost 190 countries to halt and reverse biodiversity loss by 2030. This provides the global mandate for urgent action to restore and protect wetland landscapes in every country and involve the whole of society. 
What we need now is action to tackle the root causes of wetland destruction. We need to transform our food systems, end harmful subsidies, and reorient economic and financial systems. We need a whole-of-society approach, with governments, businesses, local communities, Indigenous Peoples and other partners, all helping to deliver the many wetland-related targets. 
The importance of wetlands, in a nutshell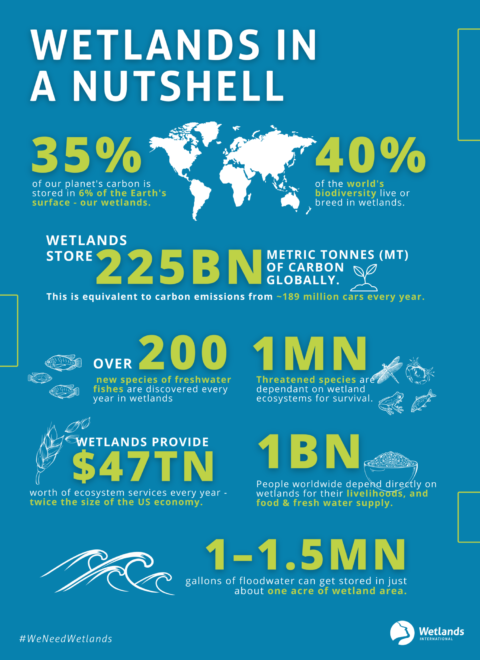 Media
Events