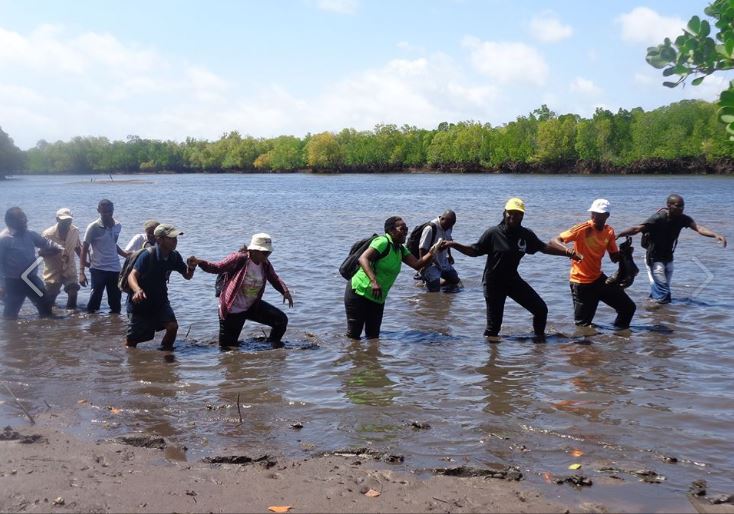 The area of mangroves that has been lost in Western Indian Ocean (WIO) countries over the last century is estimated to exceed 50% of current area. The situation is worsened by lack of mangrove management plans. UNU-INWEH,  the Kenya Marine and Fisheries Institute (KMFRI) and Annemalai University therefore organize a training course together with regional partners including Wetlands International, with the aim to transfer knowledge and lessons and to build a community of practice on adequate mangrove management and wise use in the region.
In 2015 Wetlands International became a partner to this important course and serves as co-organiser and trainer, showcasing initiatives, experiences and important lessons learned from projects implemented around the world.
The most recent mangrove training was successfully held in May 2016 in Kenya, supporting participants from Mozambique, Madagascar, Comoros, Tanzania, Kenya, and Mauritius with trainers from Europe, Asia and Africa. Evaluation of the first course in 2013 showed that 85% of the participants regularly use the skills and knowledge they acquired within their respective work or teaching environments.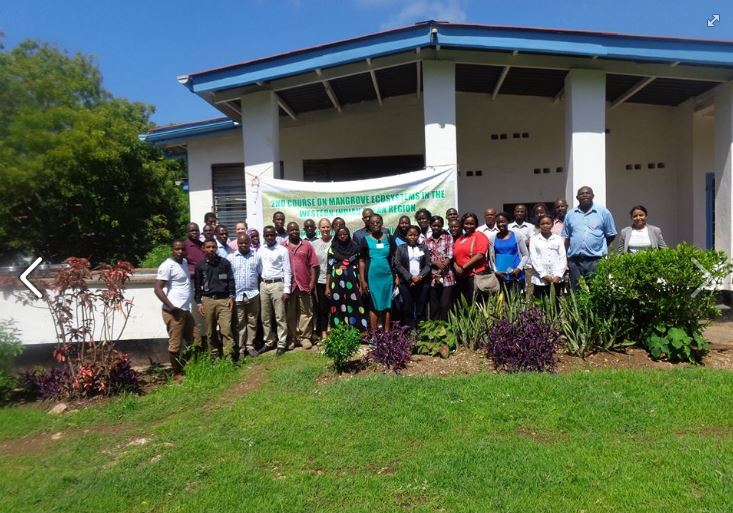 Mangrove forests provide a wide array of ecosystem goods and services that support the livelihoods of millions of people in the Western India Ocean (WIO) region. Their loss is leading to shortages of wood products, decline in fisheries, and increased coastal erosion and ultimately to loss of livelihood and increased poverty among the coastal population. Healthy mangroves are also effective as major carbon sinks and for erosion reduction, wave attenuation, and sediment accretion, vital for shoreline protection against rising sea levels and increasing extreme weather events.
Direct causes of mangrove degradation in the region include over-exploitation of wood products, conversion to aquaculture and agriculture, pollution effects, and reduction in freshwater flow through damming of major rivers, increased sedimentation, and coastal development.
Like the 2013 course, this year's participants shared several innovative approaches being implemented in in their countries to restore mangroves and improve their management.
The base of mangrove experts is growing in this region, and this is further propelled with this second training course. The course was made possible by funding received from the Western Indian Ocean Marine Sciences Association (WIOMSA) through its Marine Science for Management (MASMA) programme and from UNEP.