CEO Jane Madgwick to leave Wetlands International.

Organisation better positioned than ever to scale up the safeguarding and restoration of wetlands for people, climate and biodiversity.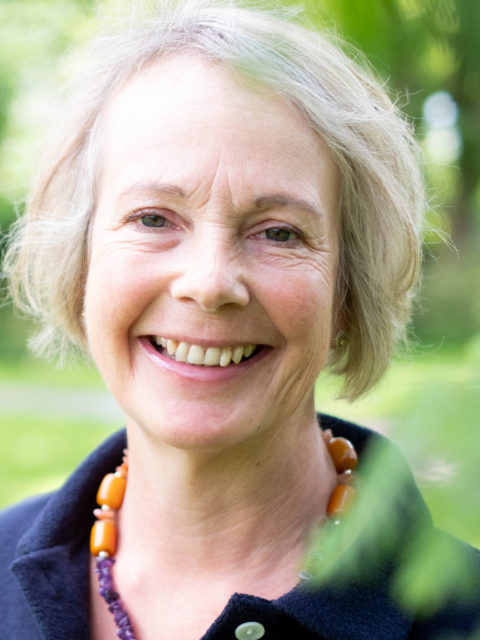 After 19 years as CEO of Wetlands International, Jane Madgwick will be leaving the organisation. She will be taking up a new role as the first Executive Director of the Global Commons Alliance from 1 May, fostering collaboration and connecting cutting-edge science and strategic communications to bring about a mindset shift, enable action and drive systems change across critical sectors and landscapes to ensure that societies and the global economy thrive, sustained by healthy global commons, on a stable planet. 
Jane will continue to lead Wetlands International until she starts her new role and is committed to a smooth transition and ensuring continuity.  The Supervisory Council will now put in place an interim CEO while proceeding with a formal search for Jane's successor.  
"Jane has been instrumental in growing Wetlands International, raising the profile of the organization and of the importance of wetlands conservation for the future of biodiversity and humanity. The Supervisory Council is so grateful for her inspirational leadership and tireless efforts over the years." said Miguel Angel Jorge, Acting Chair of the Supervisory Council. 
"Jane took the helm of Wetlands International during its infancy years, and quickly became the main architect of what is today a major global conservation organisation, universally recognised as a reference in international conservation circles. Thanks to her indefatigable work and passion promoting wetlands conservation globally, wetlands are now recognized as cornerstones of global sustainability, biodiversity conservation, and essential elements for combating climate change and building resilience and adaptation," said Dr. Gonzalo Castro de la Mata, former member of the Supervisory Council and Board of Association of Wetlands International (2011-2019) and Counsellor of Honour since 2020. 
"Jane's legacy at Wetlands International is immense, and she will be greatly missed. At the same time, the global environment gains a proven leader that will place the Global Commons Alliance at the centre of the efforts to build a more sustainable and better world. I wish her the best success in this new exciting challenge." 
An ecologist with 30 years of experience of working internationally on the science, policy and practice of wetlands and water management, Jane joined Wetlands International in March 2004. Under her leadership, the organisation has grown to become the leading global voice for wetlands with a network of 20 offices operating in over 100 countries worldwide. 
During her tenure, Jane led the team to achieve significant influence and impact, including: 
Developing and leading a partnership programme in response to the 2004 Asian tsunami in five countries, that enabled ecosystem restoration to become recognized as a necessity as part of recovery and reconstruction for affected communities;

 

Forging strategic partnerships for wetland action with key sectors, including water engineering companies, humanitarian, development and finance organisations;

 

Bringing global attention to the causal link between drainage of peatlands and massive greenhouse gas emissions, stimulating further research, policy change and incentives for peatland protection and restoration.

 
[smartslider3 slider="19″]
"Wetlands are some of the most threatened and undervalued habitats on Earth. Under Jane's strong leadership, Wetlands International has become the leading global advocate for these diverse habitats, acting with regional partners to make wetland conservation and restoration a priority – from the river basins of South America and India to Iraqi marshes and Indonesia's extensive mangroves. Working with the global teams, Jane has developed some unique partnerships with national governments, conservation and aid agencies, and private sector partners leaving a legacy of an exciting and innovative portfolio of projects that highlight the importance of wetlands for biodiversity conservation, human livelihoods and sustainable development." said Dr Kathy MacKinnon, Member of the Supervisory Council of Wetlands International (2011 – 2021), Vice Chair and Counsellor of Honour.
Jane encouraged and enabled the Wetlands International team to set and strive for long-term, large-scale ambitions to transform wetland landscapes and key sectors. This is captured in the 2020-2030 Strategic Intent and resulted in adjusting the organisation's mission to more clearly signal the role in mobilizing society and in upscaling, through influencing the actions of others.  
With journalist Fred Pearce, Jane wrote the book "Water Lands: A Vision for the World's Wetlands and their People". Published in 2020, this is a powerful call to action for the world's most overlooked ecosystem,  presenting a new narrative with wetlands as the source of all life, rethinking our relationship to, perception and use of wetlands, championing the already existing natural solutions and community approaches that can change our fate, showing how we can work with nature rather than against it. 
"Jane can be proud of her achievements, her commitment, her vision, and the resultant positioning of Wetlands International as an important player in the complex world of wetlands. I would like to thank her for supporting and driving our combined efforts for wetlands, and for her leadership. Her energy, determination and foresight have made an extremely positive mark. I wish Jane every success in her new role." said Max Finlayson, President of Wetlands International, 2001 – 2007.  
Noelle Aarts, Member of the Supervisory Council of Wetlands International (2011 – 2018) added: "Thanks to years of Jane Madgwick's commitment, passion and perseverance, Wetlands International has acquired an indispensable position in the international struggle for a nature-inclusive society. It is wonderful that Jane will now give her attention and energy for better science and better practices in a better world through the Global Commons Alliance". 
Chris Baker, Head of Rivers & Lakes at Wetlands International, said: "Over the past decades, safeguarding and restoring wetlands has moved from a largely species-driven conservation concern to a mainstream issue. Wetlands are referenced in the policy and strategy of multiple sectors and actors, and we are on the threshold of seeing the alignment of transformative investment. Jane's vision, courage and convictions have helped Wetlands International to contribute to this major shift in perspective." 
Jane has also overseen the development of a new strategic intent in 2020, which sets out the organisation's direction for the next decade with the ambition of scaling up action to safeguard and restore wetlands by 2030, collaborating with multiple partners and mobilising a wide range of actors to transform whole landscapes and sectors. This has attracted interest and support from multiple donors, with commitments to support the organisation in its catalytic work. More than ever, Wetlands International is in good financial health and in a strong position to deliver on its strategic goals.  
Dr. Ritesh Kumar, Director of Wetlands International in South Asia, said: "Jane has played an instrumental role in creating an international outlook for our organisation. She connected different parts of the Wetlands International network with a common and cohesive strategy – guided by our mission and vision. She leaves behind a solid organisation which is trusted by governments, stakeholders and partners, and ready to step up and accelerate action for wetlands at scale." 
"As I approach my twentieth year as CEO, I believe now is the right time for me to take up a new challenge. The organisation and team are in good shape and are actively taking up their role in creating a more biodiverse, safe, and just world. I feel immensely honoured to have worked with and for the Wetlands team and I am very proud of where we have reached together. I am confident that Wetlands International will continue to expand its influence and impact over the coming years. I look forward to observe this as well as to connect from my new role" said Jane Madgwick, CEO of Wetlands International, 2004 – 2023.