Wetlands International is very saddened to learn of the passing of Jean-Paul Taris who was a legendary wetland champion. Our thoughts are especially with his wife Christine, their two boys and of course with Dr Luc Hoffmann, his great friend.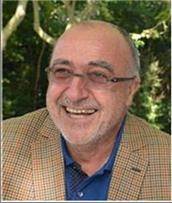 Since I met Jean-Paul in my first visit in Tour du Valat in the Camargue back in 1998, he has been an inspiration. He has left a rich legacy in terms of wetland research and management in the Mediterranean and West Africa. Wetlands International is especially grateful for the efforts and time that Jean Paul contributed as a member of our Supervisory Council over many years, including as deputy Chair. We have fond memories of playful conversations with Jean-Paul and his laughter, sharing field visits and his excellent taste in wine – as well as of more serious and critical conversations on strategy and finance over this period.
We will all miss him – but he will certainly not be forgotten. His passion and enthusiasm were infectious and that was passed to many.
Jane Madgwick, CEO