An expert team led by Royal HaskoningDHV has recently presented an integrated Coastal Protection Strategy to the Mayor of Tacloban, with the aim to provide safety and create economic value for 1 million people. The City of Tacloban and the Municipality of Palo in the Philippines suffer from floods and was hit catastrophically by Typhoon Haiyan in 2013, the world's strongest typhoon. The Strategy combines nature-based with infrastructural solutions to render the area 'future proof', following the Building with Nature philosophy.
The Strategy is the result of successful 9-month cooperation between the Netherlands Enterprise Agency (RVO), their counterpart, the Philippine Reclamation Authority (PRA) and a multi-disciplinary team with other experts including Deltares, Arcadis, Wetlands International, Red Cross, Rebel and Van Oord.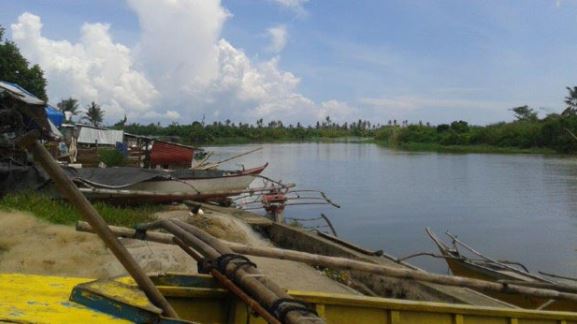 The strategy provides an integrated concept for the short-, mid- and long-term. It is adaptive, flexible towards the area's development and is adjustable to the impacts of climate change. It provides insight into potential funding options for a range of risk reduction measures consisting of a unique combination of maintenance and restoration of mangroves and other ecosystems, alongside infrastructural responses (Building with Nature).
Wetlands International is involved in the Tacloban project to ensure inclusion of environmental safeguards into different components of the coastal protection planning process (e.g., plans for reclamation, risk reduction), and identify specific sites along the coast for implementing specific Building with Nature, or other nature based approaches. We are also leading on knowledge transfer on Building with Nature (BwN), mangrove restoration and urban planning, which includes identifying capacity building needs for communities, and government agencies, and associated institutional and funding options for this.
Original press release by Royal HaskoningDHV
See also a media article on the strategy: Dredging Today, 07/07/2016