Strasbourg. Wetlands International and the Wildfowl & Wetlands Trust welcome today's adoption by the European Parliament of a new Regulation to address the impacts of invasive alien species on EU biodiversity.
The European Parliament has approved a new Regulation on the prevention and management of the introduction and spread of invasive alien species. Invasive alien species are one of the biggest threats to biodiversity in the EU, and their impact on wetlands is particularly severe. The Regulation has been welcomed by Wetlands International and the Wildfowl & Wetlands Trust as a valuable contribution to the achievement of biodiversity commitments in the European Union (EU).
The Regulation puts forward a series of restrictions on the introduction, reproduction, transport, use and trade of species considered likely to have significant adverse impacts on biodiversity, ecosystem services, human health and the economy. A list of such invasive alien species will be drawn up by a scientific committee, based on a series of criteria which include the capacity of the species to establish itself and reproduce outside its natural range.
While the Regulation is a significant step forward in curbing the introduction and spread of invasive alien species in the EU, it contains a potentially significant loophole. Member States can issue permits for the continued use of species considered of "Union concern", but such derogations require prior authorisation from the European Commission.
The Regulation is now expected to be formally adopted by the Council of Ministers in June and to enter into force in January 2015. The success of the Regulation will depend on the quality of implementation, and particularly on the robustness of the list of species of Union concern. The first list is expected by the end of 2015.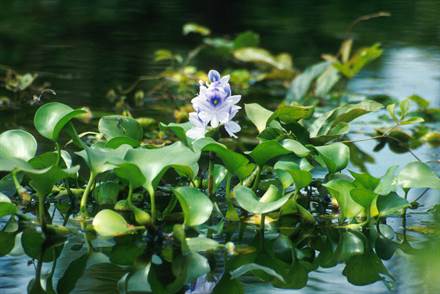 Invasive alien species are animals, plants, fungi and micro-organisms that have been introduced outside their natural range and cause adverse impacts on native biodiversity and ecosystem services. Invasive plants, such as the New Zealand pigmyweed (Crassula helmsii) and the and common water hyacinth (Eichhornia crassipes) and animals such as the American mink (Neovison vison), killer shrimp (Dikerogammarus villosus) and golden apple snail (Pomacea canaliculata) can cause a great deal of direct damage to wetlands as well as alter the overall balance of the ecosystem and even directly affect humans as vectors of disease or damage to crops.
The text adopted by the European Parliament can be found here.