World Wetlands Day, 2 February, is the day that the world comes together to recognise and celebrate the importance of wetlands for the continued survival of people and nature alike. It marks the date of adoption of the Ramsar Convention on Wetlands, the only multilateral environmental agreement to date that focuses solely on the conservation and wise use of wetlands.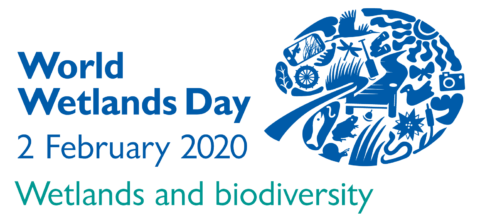 This year's World Wetlands Day spotlights the relationship between wetlands and biodiversity — how 'life thrives in wetlands' and how 'wetlands biodiversity matters'. In recognition of World Wetlands Day, Wetlands International releases the first-ever fully illustrated reportage of the state of the world's wetlands, while offices across Argentina, Brazil, Japan, Kenya, Malaysia and the Philippines have organised a host of talks, tastings, tours and exhibitions to get you inspired and open your eyes to the wonders of your region's wetlands.
Check out events and activities below.
Argentina
Celebrate the Ramsar wetlands of Jaaukanigás along the Parana River. Become one of the "people of the water" and participate in the 1st Wetlands National Forum, while enjoying the bounty during the fish empanada day.
1-2 February, Villa Ocampo, Santa Fe
Activities: Tours of the Jaaukanigás wetland, workshops, Fish empanada day
Further details here.
_____________________________________________________________
Brazil
Wetlands International Brazil partners, Pantanal Research Center (CPP), National Institute of Wetlands (INAU) and SESC Pantanal, will hold clean-ups, walks, planting and an exhibition, outlined below.
1 February 2020, Massairo Okamura State Park – City of Cuiabá / MT
Activity: Cleaning of the Catchment
2 February, Massairo Okamura State Park – City of Cuiabá / MT
Activity: Walking and planting seedlings of native species on the banks of the catchment
2 February, SESC Pantanal, City of Poconé / MT
Activity: Photographic exhibition "Wetlands Macrohabitats of Mato Grosso"
Further details here.
___________________________________________________________
Panama
Mangrove restoration day
Visitors to the Biomuseo, Panama can learn about the characteristics and importance of conserving wetlands. There will be a mangrove reforestation day at El María School in Remedios, Chiriquí.
2 February, 2 February, Remedios, Chirqui
Activities: Biomuseum tour, mangrove restoration day
_____________________________________________________________
Germany
Wetlands International Associate expert, Tatiana Minayeva, gives a colloquium (English) on How we can protect our mires
Activity: Colloquium
4 February, 14:00: Senckenberg Museum for Nature in Goerlitz
Further details here.
___________________________________________________
Japan

UNU-IAS and Wetlands International Japan will hold a symposium to discuss "Wetlands and Biodiversity".
1 February 2020, United Nations University Tokyo
Activities: Symposium (Japanese)
Details here
__________________________________________________________
Kenya

Celebrate the Enapuiyapui Wetland in Kiptunga Forest, Nakuru County. Come and learn what wetlands mean for inhabitants through a community forum. Participate in tree planting, a wetland clean-up, education workshops and a wetlands innovation contest.
2 February 2020, Enapuiyapui Wetland in Kiptunga Forest, Eastern Mau, Nakuru County.
Activities: Community forum, tree planting, clean-up, education workshops.
Details here
_____________________________________________________________

Malaysia
Discover the Paya Indah Wetlands with your children at Gamuda Cove Experience Gallery. Experience the Wetland Exhibition Booth. Learn what wetlands are and do for you.
2 February 2020,
Location: Gamuda Cove (details to follow)
Activities: Interactive exhibition.
____________________________________________________
Philippines
Bulacan State University Seminar
Join Wetlands International Philippines, Bulacan State University and the Wild Bird Club for bird watching, an exhibition and seminar. For College of Science faculty members and students of Bulacan State University, Malolos City, Bulacan.
3 February 2020, Bulcan State University
Activities: bird watching, seminar, exhibition
More details here.
_________
Olango Island
Experience Olango Island, the oldest Ramsar Site in the Philippines as part of a three-day camping trip.
31 January – 1 February 2020, Olango Island
More details to follow
________
Exhibition and Film Screenings – Leyte Sab-a Peatland Restoration
Specially aimed at elementary schools in Tacloban and Leyte, these film screenings will discuss the Leyte Sab-a Peatland Restoration and how peatlands and other wetland areas can be restored to increase community resilience
2 February 2020, Tacloban City
Activities: film and video exhibitions
More details to follow
_____________________________________________________________
Indonesia
4-6 February, Serang, Banten
Venue: Pulau Dua Natural reserve buffer, Serang
Partners: KPAPPD/ Urip
Activities: Mangrove planting, river basin cleanings
5 February, Demak, Central Java
Venue: Morodemak
Partners: WII/Eko
Activities: Drawing competion, waste recycle
15 Feb 2020, Tapanuli Selatan, North Sumatera
Venue: Muara Manompas
Partners: WII/Didik
Activities: Pulai/ peat native plant planting for schools
14 February, Sikka, East Nusa Tenggara
Venue: Mangrove Information center – baba akong desa reroroja
Partner: Caritas Maumere/ Dewi
Activities: Mangrove planting
2 February, Aceh
Partner: Aceh Wetlands foundation/ Yusmadi yusuf/ -081269469737
Kawasan Rawa Gambut Paya Nie, Kutablang Bireuen fishing competition, local regulation on wetlands management
2 February, Aceh
Partner: Aceh Wetlands Foundation/ Yusmadi Yusuf/ -081269469737
Gedung Pascasarjana Unsyiah di Banda Aceh International Seminar, theatrical action, opera and gala dinner
5 February, OKI, South Sumatera
Partner: Purun Institute/Saripudin-081278910990
Activities: Coloring competition, river and swamp cleaning, local regulation on peatland conservation, community gathering for developing village regulation on peat conservation
Venue: Lebak Purun
5 February, Pulang Pisau, Central Kalimantan
Partners: Yayasan Petak Danum-081349218333
Activities: native planting
Venue: Desa jabiren
2-7 February, Bandung
Partners: Univ maranatha/sahut
Activities: Photography competition
Venue: Maranatha
_____________________________________________________________
Poland
Warsaw University Symposium: Life in the swamps
Join a series of lectures (in Polish) on swampy themes among which our own associate expert Tatiana Minayeva
1 February 2020, Warsaw University
Activities: Public Lectures (Polish)
More details here.
_____________________________________________________________
Global Release of Water Lands
Check out Wetlands International's new book, Water Lands: A Vision for the World's Wetlands and their People
_______________________________________________________