Strong calls today for wise investments in disaster prevention and preparedness and for nature-based-solutions as alternatives to hard infrastructure. Invite to tomorrow's events: 'Practical experiences from an integrated approach towards DRR' by the Partners for Resilience and the Plenary session 'Ecosystems Management & Resilience'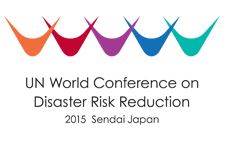 Providing daily news, blogs and updates on ecosystem solutions for reducing disaster risk at the World Conference on DRR, 14-18 March in Sendai, Japan. Our experts in Sendai are available for background and interviews. CONTACT: [email protected] and [email protected], mobile: +31622624702 Follow us on Twitter @wetlandsint
————————————————————————————————————————————————–
What happened on 14 March in Sendai:
Ban Ki-moon urged governments, business leaders to invest wisely in disaster prevention, and preparedness at wcdrr press conference.
First Lady of Japan Akie Abe (picture) gave a powerful talk talk in the event 'Mainstreaming Ecosystem-based DRR and Reconstruction' warning for high risks created by huge coastal levees and highlighting the importance of Nature Based Solutions as alternative to large seawalls.
Christopher Briggs from Ramsar Convention: "Restoring wetlands as global shock absorbers are a good investment".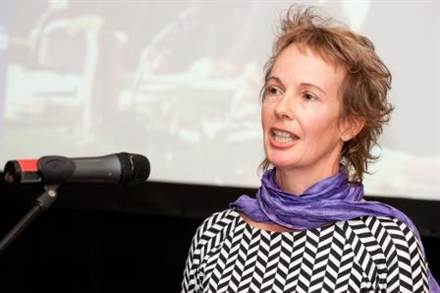 Inger Andersen, DG of IUCN gave a keynote speech on Nature's protective power, which provides cheap, reliable protection against natural hazards. She stated that this is increasingly being recognized, but that investment in this 'natural infrastructure' is vastly underexplored as a policy approach to reducing the risk of disasters and building resilience. Jane Madgwick, CEO of Wetlands International (picture) emphasised the need for the integration of smart engineering with restoration of wetlands and better preparedness for disasters. She presented various examples of this, including 'Building with Nature Indonesia'
————————————————————————————————————————————————–
Outlook for Sunday 15 March in Sendai:
Eco-DRR events 15 March:
9.00-12.00: A recipe for Resilience – Practical experiences from an integrated approach towards DRR (Partners for Resilience). Speakers include Liliane Ploumen, Dutch Minister for Foreign Trade and Development Cooperation, Red Cross, Wetlands International South Asia, CONRED Guatemala and others
16.00 – 17.30: Ecosystems Management & Resilience (Plenary session organised by UNISDR, CBD, IUCN, Wetlands International, PEDRR Network), with high-level speakers from Haitia, Guatemala, the Netherlands, Peru and Jane Madgwick, CEO of Wetlands International as key-note speaker.
————————————————————————————————————————————————–
New resources on Eco-DRR
More information on WCDRR Sendai and Ecosystem-based DRR: