Jane Madgwick, CEO on behalf of Wetlands International 
It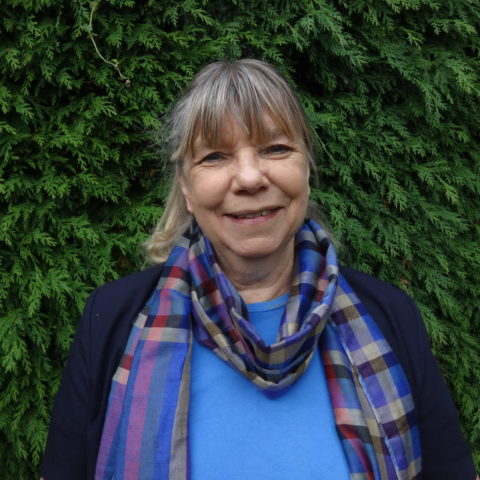 is with a heavy heart that I acknowledge the passing of Dr Kathy MacKinnon. Kathy was a powerful, yet gentle, kind and humble woman with a great sense of humour, who dedicated her life to champion and act for nature, especially the conservation of wetlands. Through her influence publishing books, engaging in scientific networks and commissions, and supporting NGOs, she guided and encouraged so many others to achieve great outcomes for nature. 
Kathy was involved in the startup of the Asian Wetlands Bureau, one of the regional predecessors of Wetlands International, through her time spent working in Indonesia. She spent more than ten years as a member of Wetlands International's Supervisory Council (2011 – 2021), including in the role as Vice-Chair. During that time, Kathy strongly encouraged the team to engage in multiple strategic partnerships – such as with WASH and humanitarian organisations, as well as with the private sector. She used her previous experience and connections in the World Bank, Global Environment Facility and on Commissions of the IUCN, to support our organisation to grow and achieve greater impact. 
 Kathy greatly enjoyed our field trips and was always enthusiastic to get out into nature. She enjoyed seeing freshwater dolphins in Chilika Lake, India as well as flamingos in the Kenyan Rift Valley Lakes and the expansive, biodiverse marshes of the Parana delta in Argentina.  
"We at the Supervisory Council and Board of Association at Wetlands International are very sad to hear of the passing of our former friend and colleague, Kathy MacKinnon. Kathy served as an extremely active and incisive member of the SC/BoA for 3 full terms, using her extensive knowledge of the environment, governance, finance and strategy to provide invaluable guidance to the development of the organisation she held so dear. As a person, Kathy was a genuine, warm, loving and funny individual whom we all used to look forward to seeing at our annual gatherings, and who will be, and already is, dearly missed from our midst. RIP dearest friend."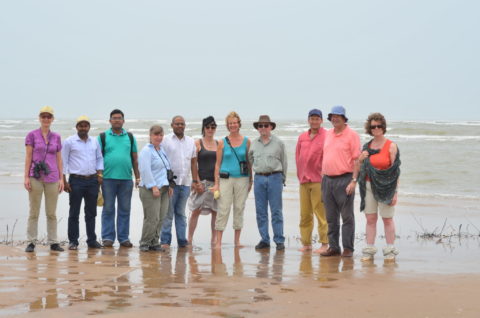 Kathy held strong opinions and applied common sense to every situation, seeking collaboration amongst groups. She was never judgmental but instead curious and supportive in every situation. Before Kathy took up the role with Wetlands International, I admired her from afar and enjoyed occasional conversations. I feel blessed to have got to know Kathy as a person and to have benefitted from her guidance and support. This continued after she left her Council role and became a Counsellor of Honour for Wetlands International. I last met up with Kathy in Montreal during the Global Biodiversity Framework negotiations. She was speaking on several panels and actively bringing people and organisations around the concept of 'Other effective area-based conservation measures'. Kathy, as usual, was generous with her time and didn't hesitate to take the opportunity to introduce me to several people whom she thought might be of value as contacts for Wetlands International. 
Wetlands International wishes to express our deepest condolences to Kathy's closest friends and family. We will remember her dedication and leadership and all the lessons she taught us and continue to aim for the conservation of wetlands, which meant so much to her.