We are pleased to welcome Maria Stolk into the Wetlands International management team as our new Director of Network Development.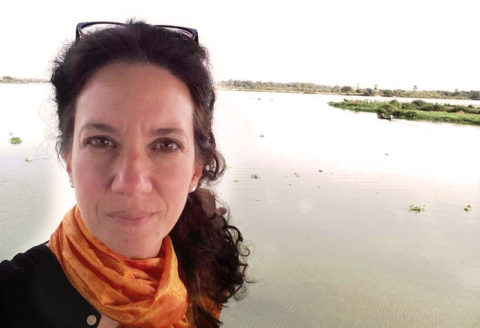 Maria will be responsible for driving forward the global planning cycle and overseeing institutional strengthening so that Wetlands International can deliver on the global ambitions set out in the Strategic Intent (2020-2030). She will co-develop plans and oversee investments to improve governance, operations and staff capacities in the network of offices according to the needs of the global and regional strategies. Working as a key member of the Global Management Team, she will be guiding and closely collaborating with the Heads of the Office of the Wetlands International Network, facilitating network-level decision-making and business planning. She will also steer the engagement of the Global Management Team with Wetlands International's Supervisory Council and will advise on governance of country and regional network offices.  
Maria is trained as a conservation biologist with a Master of Science in Human Ecology where she graduated with honors. She joined Wetlands International in 2004 and has since then been responsible for the successful management of complex projects and partnerships across all regions. She coordinated Wetlands International's work within the water and sanitation sector and supervised multi-country teams to build capacity of civil society organisations on advocacy for environmental and development issues. For more than a decade she has been providing support to Wetlands International's network offices all around the globe. She fiercely believes that  conserving and managing wetlands wisely is the only way to a sustainable future for humankind.   
"I am excited, thrilled and certainly looking forward to continue enabling, working and collaborating with our excellent and growing teams across all our Wetlands International offices to achieve the impact we want for wetlands and the communities and economies that depend on them".  
Maria will start the position on May 1st, 2023