For the first time, Philippines joined the world in celebration of the World Migratory Bird Day through a week-long art exhibit titled "Wonders in Wetlands," organised by Wetlands International Philippines. Following the theme of the day "Unifying our Voices for Bird Conservation" for 2018,  the Philippine Department of Environment and Natural Resources-Biodiversity Management Bureau, Haribon Foundation, and the Wild Bird Club of the Philippines joined the celebration to strengthen the call for bird conservation.
The celebration campaign started with a photo competition. We called for submission of photographs featuring migratory waterbirds and many bird enthusiasts and artists from all over the country participated by sending their best works. After a meticulous selection process, the best photos were nominated to be displayed in the exhibit "Wonders in Wetlands".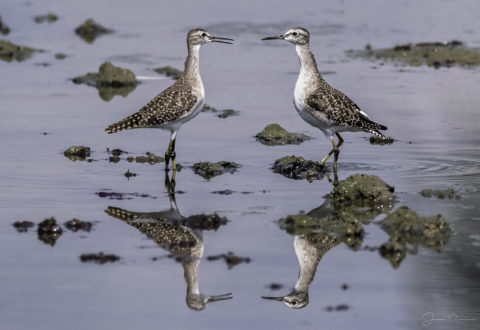 The exhibit was launched on the World Migratory Bird's day. In the opening ceremony, Annadel Cabanban, Programme Manager and country representative of Wetlands International Philippines said, "We are glad to be launching this art exhibition and team up with other groups to serve one purpose — and that is to boost public awareness to highlight the need to conserve the migratory bird species." "There are about 150 migratory bird species found visiting the Philippine islands and nearly 60 percent are associated with water," said Arne Jensen, senior ecologist and associate expert of Wetlands International Netherlands and also one of the judges.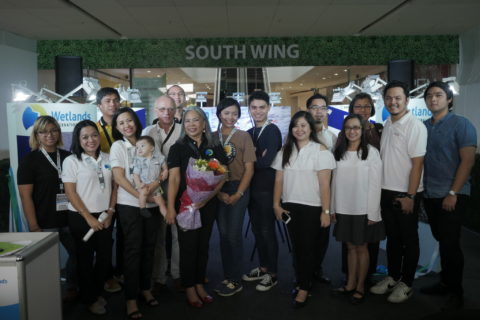 This week-long exhibit of migratory waterbird photos offered a creative way of looking at migratory bird conservation while making a serious pitch to the urgency of saving the critically-endangered bird species due to loss of their habitats such as intertidal wetlands.
Prior to the exhibit, Haribon conducted a coastal clean-up at the Las Piñas-Parañaque Critical Habitat and Eco-Tourism Area (LPPCHEA), an internationally recognized wetland and important resting and feeding stop for almost 5,000 migratory birds. Meanwhile, Wild Bird Club Philippines launched a bird watching and educational tour among targeted Metro Manila citizens.