The Programme Head develops and leads Wetlands International's influence and impact on wetland landscapes, with a focus on supporting and facilitating programme action in the three streams of work (Rivers and Lakes, Peatlands, Coasts and Delta) described in Wetlands International's Strategic Intent. The Programme Head leads the Global Landscapes unit that guides and supports the organization to mobilize landscape-scale approaches to wetland restoration and conservation and stimulates external actors to replicate our approach in their work. The team has a main role in knowledge and tool development, lesson learning, evaluation of landscape approaches, and dissemination and exchange of experience within the organization and with partners. As a major part of their work, the Programme Head also functions as Manager of the 'Wetlands for Resilience' Programme which is funded by Sida (Swedish International Development Agency). The Programme Head is the principal representative of the W4R with global partners, manages its team, drives the implementation of its workplan and budget, and ensures information flow to ensure effective team working and timely decision-making.
Profile
We are looking for a facilitative leader, with vision, professional insights and a relevant network, who has experience in knowledge development and capacity building relevant to landscape programmes. The Programme Head has the competencies needed to line manage a team in the global office and motivate and capacitate a network-wide team and partners to deliver innovative and tangible results relevant landscapes prioritised across all three streams.
About us
Wetlands International is the only global NGO dedicated to safeguarding and restoring wetlands. At the heart of our vision is a plan to demonstrate whole landscape recovery in large wetland landscapes including mangroves, peatlands and freshwater wetlands across the world. These are landscapes which are among the top global biodiversity treasures, but which are also sources of much of the world's land-based climate emissions and where people are poorest and most vulnerable. To make a global difference we seek to inspire and mobilize society to act and to influence levers of change.
Wetlands for Resilience Programme
The Programme has a 10 year goal to Upscale healthy, biodiverse, and well-managed wetland landscapes globally by 2030, contributing to climate resilience and environmental, social and economic sustainability. Its objectives are to:
Bring together and share globally the learning and methodologies for holistic, ecosystem-led resilience building, from our global wetland landscape portfolio and partner programmes;
Design and apply a Wetlands 4 Resilience model approach, toolkit and guidance to accelerate upscaling in our major wetland landscape regeneration programmes;
Catalyse wetland landscape regeneration by others, through uptake and implementation of the W4R model approach across different sectors, globally.
The Wetlands for Resilience programme started in January 2023 and has a first phase until December 2026.
Terms of Reference
See Terms of Reference (TOR) for the Programme Head provided separately.
Job Offer
Full-time job, 36 hours per week.
Salary: Gross Euro 4.400 – Max.6.100 based on a fulltime contract
Contract duration: One year, with expectation of extension.
Location: Global Office in Ede- Wageningen, The Netherlands.
Start date: 1 May or as soon as possible thereafter.
How to apply
To apply for the job, please send an application email with "PH Landscapes and PM W4R"" as the subject to [email protected] attaching the two documents mentioned below in English:
An application letter (max 2 pages) stating your motivation for this position and your skills and experience for this post,
Your CV (max 4 pages)
Questions about the vacancy and/or procedure can also be sent to this email address.
The deadline for the application is 9 April 2023. Please note that interesting candidates can be approached before the closing date.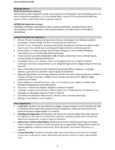 Programme Head Landscapes & Programme Manager, Wetlands for Resilience - Terms of Reference
download