The Migratory Birds for People programme consists of 30 partner wetland visitor centres across Europe and West Africa, forming a network that follows the flight path of many migratory wetland birds species. These centres are working together to share best practice and develop new approaches to delivering water bird and wetland messages to their visitors. The lead group consists of the Dutch Staatsbosbeheer, Wetland Link International, and Wetlands International. For more information visit the programme website.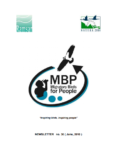 Migratory Birds for People Programme
download
About Migratory Birds for People
Newsletter, coordination and meetings
Regular newsletters are produced by Roelof Heringa, one of the lead members of the project. They give updates on meetings, project development, and partner news. We also have a downloadable poster that shows the location of the partners.
Coordination team
Roelof Heringa, NL; Chris Rostron, WLI, WWT, UK; Audrey Cadou, Maison du Lac de Lieu, France, Evgeny Genelt-Yanovskiy, Baltic Fund for Nature, Russia; Cy Griffin, Wetlands International, NL; Malin Granlund-Feldt; Länsstyrelsen, Sweden; Edorta Unamuno, Urdaibai Bird Center, Spain;; Abdoulaye Ndiaye and Gabin Agblonon, Wetlands International West Africa, Senegal.
Regional partners
There are 30 regional partners in Europe and West-Africa, each of which has committed to having a long term involvement in the project:
Liminganlahti conservation area, Finland. Contact: Ulla Matturi
Fetslund Lenser, Nordre Øyeren wetland centre, Norway, Contact: Trude Starholm
Lake Tåkern Naturum, Sweden. Contact: Malin Granlund-Feldt
Naturum Getterön, Sweden, Contact: Linda Nyberg
Baltic Fund for Nature (CEPA-Team), St. Petersburg, Russia. Contact: Eugene Genelt-Yanovsky  and Yulia Danilova
The naturecenter of Vestamager . Contact: Jes Aagaard
National Park Haus Husum, National park,  Haus Husum, Germany. Contact: Dr. Hans-Ulrich Rösner
Waddensea – NL, Terschelling. Contact: Joeri Lamers and Wanda Bakker
Oostvaardersplassen , The Netherlands. Contact: Hans-Erik Kuypers
Uitkerkse Polder, Natuurpunt, Belgium. Contact: Anneleen Lybeer
Het Zwin, Province of West-Flanders, Belgium. Contact: Leo de Clerc
WWT Slimbridge , UK. Contact: Chris Rostron and Connor Walsh
Biodiversum Remerschem, Luxembourg. Contact: Patric Lorgé
Wetland centre Baie de Somme, France. Contact: Patrick Triplet and Benoit Marsal
Camargue Gardoise / Centre de découverte du Scamandre, France. Contact: Jérémiah Petit
Aiguamolls de l'Emporda Natural Park, Spain Contact: Ponç Feliu
Ebro Delta, Spain. Contact: Xavier Escuté i Gasulla
Parque Regional Salinas y Arenales de San Pedro del Pinatar, Spain. Contact: Teresa López Aledo
Urdaibai Bird Center, Spain. Contact: Jose Unamuno and Edorta Unamuno
Tagus Estuary Birdwatching & Conservation Area. Contact: Sandra Paiva Silva
MBP Africa – West Africa member centres and partner
Wetlands International, West Africa . Contact: Abdoulaye Ndiaye [mailto:
[email protected] ]
Banc d'Arguin, Mauritania. Contact: yelli- Mr Yelli Diawara
Parc National Djoudj, Senegal. Contact: Colonel Ibrahima Diop, Conservateur du Parc National des oiseaux du Djoudj
Nature reserve Kallisiaye, Sénegal. Contact: Mame Sandebeya Sadio
Bijagós Archipelago, Guinea Bissau. Contact: Mr. Meio Dia, coordinateur Reserva da Biosfera do Arquipélago de Bolama Bijagós
There are 3 regional partners in West Africa, each of which has committed to having a long term involvement in the programme:
Chami, Banc D'Arguin, Mauritania
Station biologique du Djoudj, Senegal
Casa Ambiente e Cultura Boloma Bijagós, Guinea Bissau
Partners: Wetlands Link International, UK and Staatsbosbeheer, NL
Video