In India, the largest brunt of the pandemic has been born by communities in rural areas and the more economically vulnerable population. The arrival of the pandemic triggered an odyssey of migrant, daily-wage workers living in cities move to remote wetland areas where Wetlands International has programmes.  
In the face of this uniquely challenging crisis, Wetlands International assisted the panchayats (local-level governing bodies) to develop COVID-19 response plans across the states, Bihar, Gujarat, Uttarakhand, and Odisha. This was done with support from our two humanitarian partners, Seeds and Caritas. 
Alongside emergency response efforts to support hygiene and health, Wetlands International provided livelihood training to enable people – many of these new to wetland areas – to take up fishing and wetland-based agriculture. These trainings comprised community-led wetland management and awareness-building sessions with leaders to emphasise the understanding and importance of safeguarding wetlands.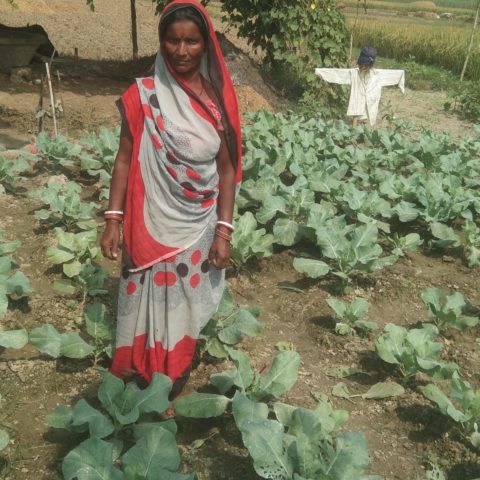 We selected the households and local communities not included in the public distribution system and largely intertwined with the wetlands for income and livelihoods. Our work also involved assisting farmers during the first half of the pandemic by developing links with agriculture-knowledge institutes. These institutes provided access to weather-based advice and knowledge on agricultural practices for the local communities.  
The wetlands in these regions act as natural buffers of the landscape. By absorbing river-bank overflows and recharging groundwater they meet the agricultural as well as domestic needs of the communities, enabling them to thrive symbiotically.  
The challenges posed by the constraints of the pandemic were unique and provided opportunity to learn. The dynamic nature of these work methods has allowed Wetlands International to explore and understand ways of creating sustainable recoveries and resilience in co–existence with nature. 
The one thing we all want for 2021 is to overcome the COVID-19 pandemic. Healthy wetlands are vital lifelines for  people struggling to survive through the pandemic. In this special appeal, we share how Wetlands International is adapting to enable wetland recovery where it's needed most for nature and people – from the Pantanal in Brazil to the Saloum Delta in Senegal, Java and Sumatra, Indonesia and Kumpang in Malaysia. 
You can help Wetlands International continue its work  to enable wetland-based livelihoods in India. Donate today.