Wetlands International is proud to announce that two long-standing and internationally-renowned wetland champions have been appointed as Counsellors of Honour to the organisation: Dr Kathy MacKinnon and Dr Gonzalo Castro de la Mata.
Kathy MacKinnon has been an early pioneer in developing the organization in Asia and active mentor and supporter of Wetlands International's for many years. Kathy has over 30 years of experience working on conservation projects globally, including 10 years spent in Indonesia where she engaged in tropical ecology research and protected areas planning and management. She has worked extensively with international and national conservation NGOs, as well as government agencies in developing countries. She is the author of over 100 scientific books and publications, including recent books that promote protected areas as proven and sustainable natural solutions, helping societies to cope with climate change. In 2007, she was awarded the Distinguished Service Award of the Society of Conservation Biology and in 2018, she has won the Midori Prize for Biodiversity, a prestigious conservation award.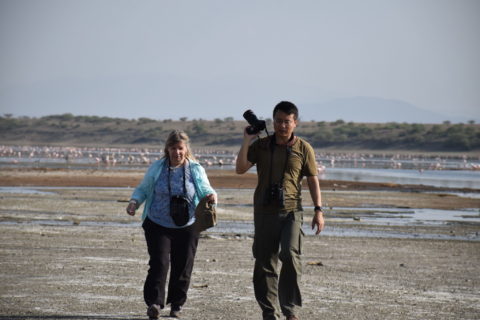 From 2011-2021 Kathy was a member of the Supervisory Council and Board of Association and she encouraged the Wetlands International team to connect to water and climate issues and to play a leading role in peatlands. We are very proud to appoint Kathy as a Counsellor of Honour.
Gonzalo Castro de la Mata has been instrumental in shaping the organisation in the America's region, as founder and CEO of Wetlands for the Americas. Gonzalo is a recognized international figure in the environmental field with senior experience leading international organizations and scientific and environmental businesses, having worked at the GEF, World Bank and WWF. Gonzalo holds a Ph.D. in Ecology (University of Pennsylvania), and an M.Sc. and B.Sc. in Biophysics (Cayetano Heredia University). He is invited to many international conferences as a speaker and has published extensively.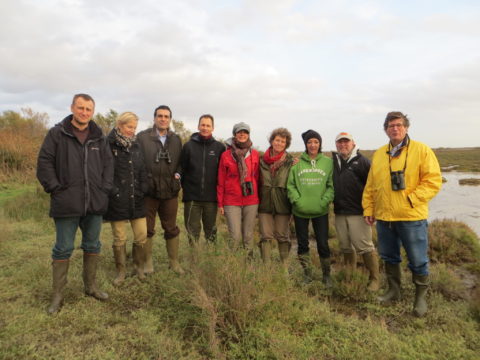 While a member of the Supervisory Council and Board of Association from 2011-2019, Gonzalo helped among others to guide our corporate engagement strategy and our ambitious approach to upscaling of impact. We are very proud to appoint Gonzalo as a Counsellor of Honour.
"We are delighted that Kathy and Gonzalo will continue to support our work as Counsellors of Honour. We are grateful for the important contributions which they made through their governance role in the organisation since 2011. Staff and Council members have benefitted greatly from their strategic advice and enjoyed their company immensely."
Jane Madgwick, Chief Executive Officer