Wetlands International awarded the Staff Medal of Excellence to two individuals on Monday. Daniel Blanco of Argentina and Ritesh Kumar of India are recognised for special achievement amongst Wetlands International's global staff.
As part of its 60 year anniversary celebration, Wetlands International awarded its Staff Medal of Excellence at an evening reception on Monday 22 September in Rotterdam, the Netherlands. This is the fourth in a series of triennial awards of excellence to recognise outstanding contribution to wetland science and conservation by staff.
Jane Madgwick, CEO of Wetlands International stated that due to the long-time contributions of both Daniel and Ritesh, they were both highly deserving of the award.
"Not only has Ritesh taken the Wetlands International South Asia programme forward in a remarkable way, but he has made great contributions to our global success with his work on wetlands and health and disaster risk reduction. He has transformed the way we use economics and inspired the entire organisation to follow in his path," said Madgwick.
"Daniel's dedication for 23 years – starting as a part-time staff person – has resulted in an impressive body of achievements across the Americas. The fact that Wetlands International is highly valued inLatin America is due to Daniel's credibility and fantastic work in places such as the Parana Delta in Agrentina and engagement with stakeholders, governments and corporates," said Madgwick.
Daniel Blanco, Executive Director, Wetlands International Latin America and Caribbean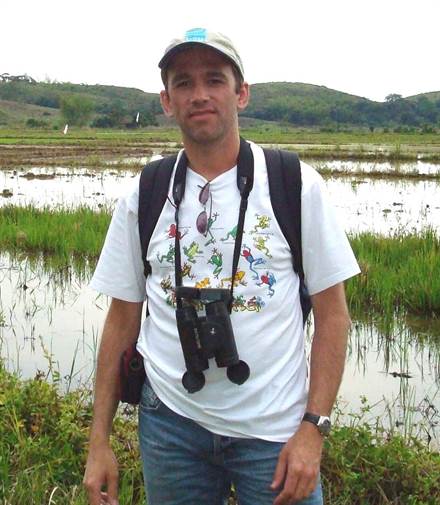 Daniel is one of the longest serving staff in Wetlands International – 23 years! Ten years ago he was the lone representative, working in isolation as a part-time officer, based in Buenos Aires. Since then he has transformed the small biodiversity project office to a regional office with programmes tackling issues ranging from water resource and delta management in La Plata Basin, sustainable waterbird harvest, the impacts of soy production on wetlands, freshwater fish conservation and sustainable rice production systems.
Daniel works quietly and thoroughly and does not seek the limelight. But it is striking that governments and partners are always keen to express their appreciation and support of his work. His scientific reputation and track record is very impressive. Working long-term in close collaboration with governments, researchers and NGOs, Daniel has recently also reached out to successfully collaborate with corporates such as Coca Cola and Danone. It is evident that the credibility and good standing of Wetlands International in Latin America is for a large part due to Daniel's efforts. He has also built a well- functioning, dedicated team around him and he has become an active and pro-active member of the heads of office network. All of this was achieved with only limited 'long-distance' guidance, coaching and support.
Dr Ritesh Kumar, Conservation Programme Manager and acting Head of Office, Wetlands International South Asia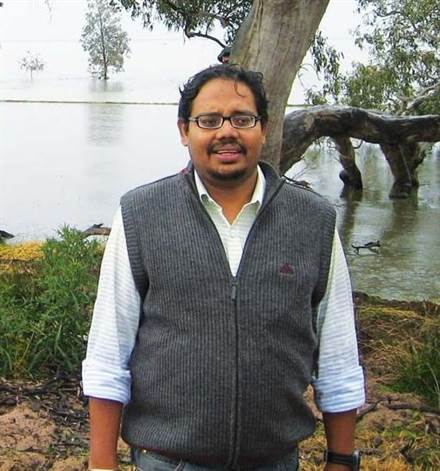 Ritesh joined Wetlands International's programme in South Asia 15 years ago as the most junior staff. A resource economist, working in the team (under the wing) of the late Dr Chaman Trisal. Due to his dedication to our cause, curiosity and appetite for building and applying scientific knowledge, his natural flair for conceptual and strategic thinking and his personal skills, Ritesh quickly rose in the ranks and became Dr Trisal's right hand man.
Some international programmes like Green Coast (follow up to the Asian tsunami) and Partners for Resilience, provided Ritesh with the opportunity to shine in his own right. And that light shines brightly. The whole network organisation started to learn and benefit from his expertise on how to best use resource economics to achieve positive results for people and nature.  These skills were essential to the eventual success of the South Asia team over the last decades, for example in reversing the massive and devastating degradation of two of the most significant wetlands in India – Loktak and Chilika Lakes.
Recognizing this star quality, we decided to extend Ritesh's special expertise to the Ramsar Scientific and Technical Research Panel (STRP), where he quickly took up lead roles in fields including Wetlands and Health and Disaster Risk Reduction, also as an author in the TEEB (The Economics of Ecosystems and Biodiversity) report on Water and Wetlands and as the Wetland representative on the International Panel for Biodiversity and Ecosystem Services (IPBES). In South Asia, Ritesh built on Dr Trisal's legacy, developed his own vision and opened up an array of programme opportunities focused on water and climate adaptation. In the meantime he achieved his doctorate. Within Wetlands International he has become one of the most respected and influential thinkers. We know the best is yet to come but feel this is the time to recognize his personal and organizational endeavours and achievements.