Wetlands International becomes supporting partner of UN Decade on Ecosystem Restoration
Accountability

Climate and disaster risks

Climate mitigation and adaptation

Community resilience

Peatland conservation and restoration

Species

Sustainable land use

Wetland values, status and trends
Wetlands International has officially become a supporting partner of the UN Decade on Ecosystem Restoration. The partnership recognises Wetlands International's critical role to catalyse and successfully implement restoration initiatives for wetlands – among the various other landscapes that need urgently to be restored within the next decade – for people, for nature, and for the planet.
#GenerationRestoration
The UN Decade on Ecosystem Restoration, led by the United Nations Environment programme and the Food and Agriculture Organization of the United Nations, aims to prevent, halt and reverse the degradation of ecosystems on every continent and in every ocean. Only with healthy ecosystems can we achieve global goals, secure people's livelihoods, reduce climate risks, and stop the collapse of biodiversity. 
The UN Decade will launch on world Environment Day (June 5) and run through to 2030, which is also the deadline for the SDGs and the timeline scientists have identified as the last chance to prevent catastrophic climate change. The global movement highlights that ecosystem restoration should be undertaken at an immense scale of hundreds of millions of hectares globally across all landscape types – from forests and farmlands to peatlands and freshwater. 
Wetlands International as a Supporting Partner
As a supporting partner, Wetlands International aims to inspire, support and mobilise governments, UN agencies, NGOs, civil society, children and youth, the private sector, and various communities and individuals to work towards our shared goal of global ecosystem restoration, in an urgent race to counteract climate change within the next decade. In doing so, Wetlands International will continue its efforts to promote and accelerate the restoration of wetland landscapes, while building capacity by connecting all those willing to get involved in #GenerationRestoration.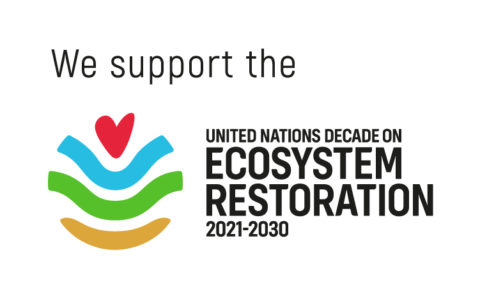 "To achieve ecosystem restoration at scale, a systems approach is needed across whole landscapes.  Key to success is involving all stakeholders in designing landscape solutions so that land and water resources can be shared and better managed to sustain multiple benefits for biodiversity, society and the economy for the long-term, " says Jane Madgwick, CEO of Wetlands International.  
Accelerating Restoration 
Practices
Despite their values, wetlands are facing the most rapid decline of all ecosystems, which is why Wetlands International are scaling up projects to meet restoration targets. For Peatlands, the remaining undrained peatland carbon stores must remain intact, and 50 million hectares of drained peatland must be restored by 2050. Global mangrove cover must reach a net gain of 20% by 2030, using 2015 levels as the benchmark.  
The good news is that wetland restoration has proven to be both successful and effective. We have initiated the rewetting of peatlands in the region around Moscow, reducing the landscape's vulnerability to fire fourfold and putting it on a path to full restoration of its biodiversity and ability to store carbon. We have supported the restoration of the world's largest swamp forests in Katingan, Indonesia, becoming a showcase for the Indonesian government to restore an additional 2.4 million hectares. More recently, we have seen young wetland ambassadors and voices coming to the fore, who recognise the #PowerofWetlands in addressing climate change and a sustainable future, for people and nature. 
Join #GenerationRestoration
Find out how you can take part in the UN Decade on Ecosystem Restoration here.