Wetlands International implemented a consultancy project for the development of a Strategic Plan for peatland restoration and sustainable management in Mongolia, funded by the Asian Development Bank. Mongolia's peatlands preserve permafrost and other water reserves in its riverine and highland landscapes which prevents desertification and supports livelihoods and biodiversity downstream. They are also the most productive pastures and important carbon stores. Their current rapid loss leads to disasters for people and their cattle during long periods of droughts.
The peatlands of Mongolia used to cover almost 2% of the country and now they are rapidly vanishing. Being located in large river valleys and highlands, these naturally wet ecosystems accumulate a lot of precipitation, serving as water storage basins. As such they maintain wet habitats and pastures, feed rivers, prevent soil erosion, maintain levels of groundwater necessary for forest and crop growth, and keep wells full of water.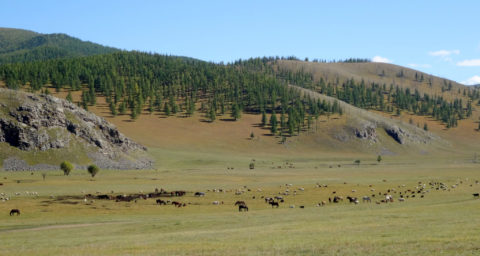 The overgrazing of peatland based pastures and mining for subsoil resources are however threatening the peatlands. Combined with increased periods of drought causing forest fires and permafrost thawing, thousands of hectares of peatlands have been lost in the Orkhon, Ider and Onon valleys and Darkhat intermountain basin and a number of other areas.
Role of peatlands not addressed in land use planning to date
Current information regarding the distribution, natural functions, threats, and status of peatlands in Mongolia is poor and insufficient. This contributes to the lack of attention to peatlands in national development plans and land use planning.
Wetlands International and its partners implemented a rapid assessment study, contributed to enhancing capacity of key stakeholders at the national and local levels, and assisted to enable nationwide dialogue with stakeholders to facilitate the national priority actions for sustainable peatlands management in Mongolia. The strategic planning had been supported by a demonstration pilot project on peatlands management and restoration. The pilot demonstrated a possible peatland management approach developed together with local herders.
Large source of greenhouse gas emissions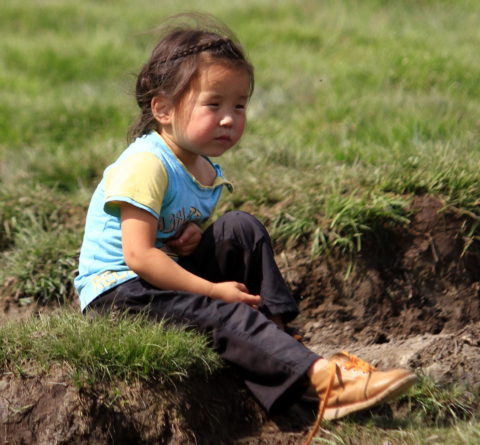 The carbon emissions from Mongolia's peatlands are estimated at up to 45 million tons per year which makes Mongolia the seventh largest global emitter of CO2 from degrading peatlands. These are not yet included in Mongolia's total net GHG greenhouse gas communications, which in 2006 amounted to only 15.6 million tons of CO2 equivalent, largely from the energy sector. The up-to-date overview of the distribution and status of peatlands in Mongolia is urgently needed to improve estimation of GHG emissions and formulate priority actions. Mongolia intends to establish a cross-sectoral Technical Working Group that facilitates NDC implementation explicitly aligned with national development plans/policies and the SDG. Wetlands International came with a proposal to assist Mongolia in integration of peatlands related activities in the next version of the NDC.
Partnership
The project is implemented by the Mongolian Ministry of Environment and Tourism in collaboration with the Institute of General and Experimental Biology of the Mongolian Academy of Sciences, the Institute of Geography of the Mongolian Academy of Sciences, MonMap Ltd and SarVision. The project is managed by Wetlands International, which is also providing international peatland expertise.
Know more about our work here from this report by Asian Development Bank.
For more information, see the documents below: