Gulnaaz Khatun feels happier these days. The 33 year old lady living in Lakhnipur Maheshpatti village of Samastipur District, Bihar, will soon be getting a supply of piped water in her house. It has been a long five year wait for this change. For all these five years, Gulnaaz walks to fetch water three times a day from a public handpump that is situated more than 500 metres away. This one hand pump caters to around 70 people meaning that, sometimes, she has to wait in a queue to fill her ten litre bucket. Her drudgery is worsened on days when she is sick or when it rains. In the past few years the handpumps have been plagued by low water levels and breakdowns, so Gulnaaz (and others) must make an extra effort to pump the water or  even trek to other handpumps.
Gulnaaz Khatun lives in a Kutcha hut situated amidst agricultural fields. Until recently, there were no houses nearby. She moved here five years ago, after her husband got this piece of land after settling a land dispute with relatives. Her husband has since migrated to Kolkata where he works as a washerman. His earnings are meagre and he hardly sends any money back home. Gulnaaz is left largely on her own to make a living and fend for her four young children. Belonging to a religious minority and a backward caste completes her social and economic marginalisation.
Traditionally, a highly patriarchal society in India has restricted women from voicing their problems and taking part in the decision making processes, even at the grassroots level. The government has undertaken affirmative action to address gender exclusion by reserving seats for women in the Panchayat bodies (local administrative units). Unfortunately this fails to tackle the social and cultural inequalities that exist in practice. Among which, the Purdah system, a barrier preventing women from speaking at public platforms in front of men, particularly village elders.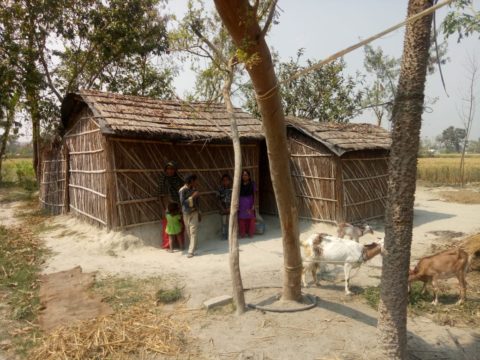 When the Watershed India programme[1] began in 2017 in ten villages of Samastipur district in Bihar, it faced significant challenges in ensuring a gender balanced approach and implementation. Realising the need to address the deeply rooted socio-cultural issues that hinder equal access to water, sanitation services and water resources, the programme partners[2] started working on ways to create an enabling environment for participation of women and marginalised communities. Watershed engaged with women through local Self Help Groups (SHGs) and their Village Level Organisations in order to facilitate improvements in WASH and water resource management. Gulnaaz is a member of one such SHG, the Kamla Jeevika Self Help Group.
Jeevika (Bihar Rural Livelihood Promotion Society) is an autonomous body under the Department of Rural development in the state, working for social and economic empowerment. However, the Jeevika SHGs typically work on generating alternative livelihood opportunities. To enable them to act as change-bearers to demand improved WASH services required orientation and capacity development. Watershed partners regularly engaged with the SHGs to inform them on:
In 2016, the Bihar State government started the "Har Ghar Nal ka Jal (Piped water in every household)" household piped water supply scheme. The scheme applies a decentralised participatory approach for delivery of WASH services through ward level management and implementation committees which have been constituted for the purpose.
In Ward 13 of Lakhnipur Maheshpatti village, the surveys for laying pipes started in early 2018. However, Gulnaaz's house was left out during the initial surveys. The contractor, the village Panchayati Raj head and the ward committee members felt that extra costs would be incurred in laying down long pipes for a single household. However, Gulnaaz was able to raise this issue in a ward level meeting that was held, for planning the modalities of scheme implementation, in March 2018. With the backing of the female SHG members, who vociferously supported her, the ward members gave in to the demands, albeit a bit reluctantly.
In India, decentralised planning and management processes that were initiated through the 73rd constitutional amendment are yet to commence in a meaningful sense in states such as Bihar because of multiple social, economic, technical and institutional limitations. There is a strong will but there are significant gaps in capacities in village level institutions and there is a lack of accountability amongst duty bearers that constrains realisation. In the absence of a supporting framework, schemes are susceptible to faulty execution on account of old ways of working of the village institutions where decision making processes remain largely arbitrary, even though it should be compulsorily inclusive and participatory. Civil Society Organisations here have a noteworthy role to play as providers of the necessary linkages, the access to information and the know-how to use it effectively to demand for accountability so that the most marginalised also benefit from the developmental schemes.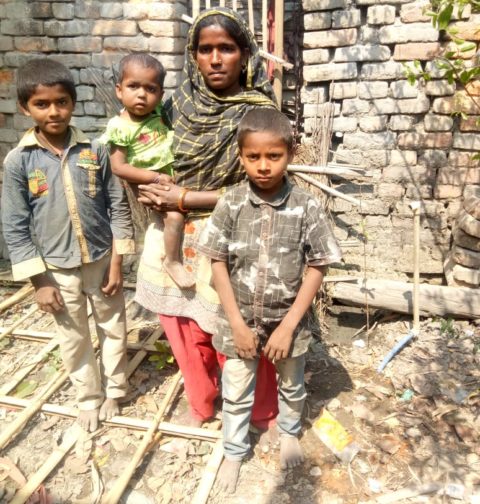 A newly fitted water pipe graces the front of Gulnaaz's house. Once the overhead tanks are installed later this year, Gulnaaz will start getting water at her doorstep. Gulnaaz is about to get what she stood up for and is waiting with happy anticipation.
[1] Watershed India is a strategic partnership programme of the Dutch Ministry of Foreign Affairs, IRC, Wetlands International and Akvo. The programme is being implemented in Samastipur District in Bihar and Ganjam District in Odisha. Nidan in Bihar and Gram Utthan in Odisha lead the landscape level implementation. The programme aims to deliver improvements in the governance and management of water, sanitation and hygiene services and the water resources on which they draw upon.
[2]In Bihar Watershed programme is implemented through Nidan, Nidan @Wetlands International South Asia
Authors: 
Jitendra Kumar Ravi,Tirath Nishad and Manish Kumar –  Nidan.
Kalpana Ambastha – Wetlands International South Asia.