Climate-proof disaster risk reduction and Bio-rights for Indigenous communities in Guatemala
Climate-proof disaster risk reduction and Bio-rights for Indigenous communities in Guatemala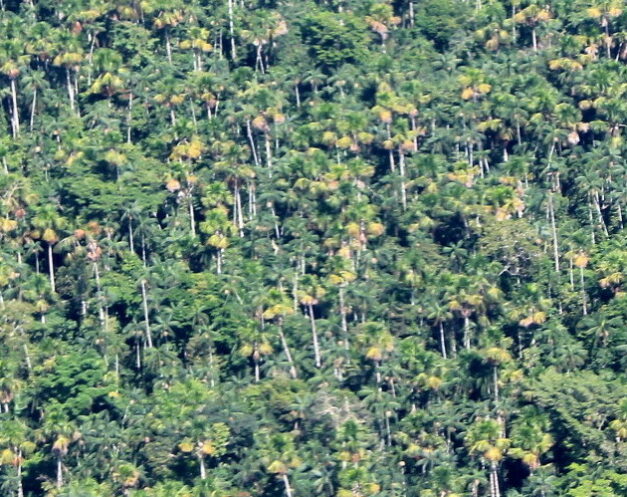 Natural disasters, droughts and heavy rainfalls, make Guatemalan communities vulnerable to their natural environment. In five departments in Guatemala we work with communities to reduce risks of drought and landslides, and to  improve their natural resource management. We help them to develop their own measures to reduce risks by involving them in platforms for experience exchange and decision making processes.
Guatemala is one of the world's top ten countries that is vulnerable to natural disasters, such as tropical storms, hurricanes and earthquakes. The geographical location of the highlands causes earthquakes, tremors and volcanic activity inland of the coast. In total, there are 37 volcanoes, 4 of which are active. Climate variability, such as droughts and heavy rainfalls, is especially hitting the agricultural sector hard, resulting in for instance food crises. Guatemalan communities are experiencing landslides and mudslides, which damage their homes, their crops and routes of transport. Deforestation makes the impacts of these threats worse, as the trees no longer hold the soil and help the water to infiltrate.
Challenges
Due to Storm Agatha in 2010 and a tropical depression in 2011, heavy weather caused the loss of lives, crops, and irrigation and drinking water, as well as landslides. These threats will keep hitting these communities if no prevention or mitigation action is undertaken. In the period of 2011-2014, we worked to reduce the risks of droughts and landslides in vulnerable indigenous communities in five departments in the east and center of Guatemala.
Achievements
To reduce risks, together with the communities we identified ecosystem services that are crucial for people's livelihoods. We helped construct tree nurseries for reforestation of degraded hillsides, degraded riverbanks and aquifer recharge areas to prevent water shortages in prolonged dry periods. The multiple-use species of trees not only provide timber, but also fire wood and contribute to food-security.
In the department Sololá, we funded activities based upon the needs of the communities through the Bio-rights microcredit finance mechanism. Through this mechanism, we provide funding to local communities and they undertake nature conservation activities in return for this support, such as the expansion of a school, which in an emergency event serves as a shelter for vulnerable families, reforestation and improvement of access roads. Read more about Bio-rights.
We trained community members to develop their own risk reduction measures and restore and sustainably manage their natural resources.
We helped to include these local social networks into departmental and national platforms where they exchange their experiences and learn from each other.
We contributed to the Inter Institutional Strategic Agenda and the Climate Change Round Table, bringing government, UN agencies and NGOs together around climate change.
 Action Partners
Partners for Resilience:
Red Cross Red Crescent Centre
Cordaid: ASPRODE  in cooperation with Caritas Zacapa
CARE Guatemala, Vivamos Mejor Association, Sololá