Building Community Resilience to Natural Disasters in Kenya
Building Community Resilience to Natural Disasters in Kenya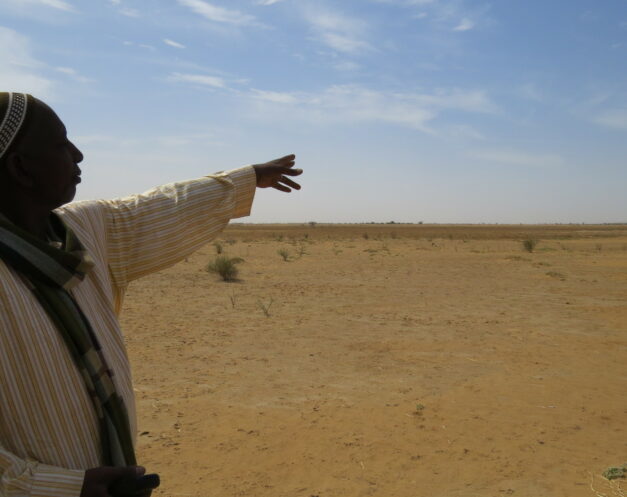 Downstream communities in the Ewaso Nyiro River of northeastern Kenya are extremely vulnerable to droughts and floods. We are helping communities reduce their vulnerability and improve their livelihood by combining sustainable ecosystem management, disaster risk reduction and climate change adaptation.
In the arid north of Kenya, water means life. The Ewaso Nyiro North River Basin, with over 200,000 km², covers one third of the total land-area of Kenya. The downstream part of the Ewaso Nyiro is an arid area and the river resources have been heavily degraded. Having a total population of 500,000 people the pressure on the land and water is big and the number of stakeholders competing for the same resources is increasing. The pastoralist communities of northeastern Kenya are mostly keeping livestock and therefore depend directly on their natural environment. They are some of the worst affected by drought and floods, which are happening at an alarming and ever increasing frequency.
Challenges
The situation for those dependent on the resources of the Ewaso Nyiro River is becoming grave, as there has been drought almost every year since 1984. In this northern region, we are working in 13 communities with local partners to identify hazards and develop community action plans for a more durable resource management.
 Achievements
We are working in 13 communities with local partners to identify hazards and develop community action plans for reducing these risks, including:

creating sustainable livelihoods
restoration of degraded ecosystems – for instance tree planting
finding sustainable solutions for water retention
establishing early warning systems to better prepare for hazard

We are engaging resource users and managers upstream to promote Integrated Water Resources Management that is equitable for both upstream and downstream communities.
We strengthen the capacity of civil society organizations to work together to overcome hazards at a regional level and to encourage government institutions and other authorities to support policies for improved livelihood measures
Action Partners:
Merti Integrated Development Programme