Strengthening the Biodiversity Corridor of Paraná Delta: a way to save the marsh deer
Strengthening the Biodiversity Corridor of Paraná Delta: a way to save the marsh deer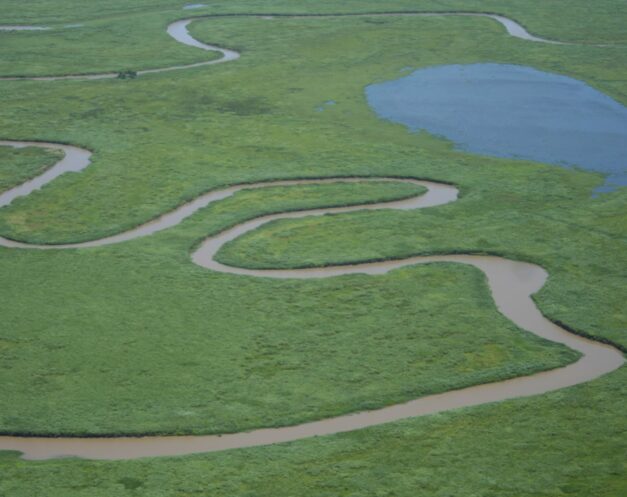 As part of the Corredor Azul Programme, we have started the process of strengthening the biodiversity corridor of the Parana Delta in Argentina, which will also contribute to the preservation of the wider Paraná-Paraguay River Corridor and its nature, including marsh deer at the Buenos Aires province.
The extensive wetlands associated with the Paraná and Paraguay rivers form a complex and rich diversity of landscapes and a valuable biodiversity or nature. This wealth of nature is under threat by unsustainable activities like industrial scale cattle ranching, lumber harvesting and urbanisation, that transform and degrade the wetlands of this region. These activities also cause the loss of ecosystem goods and services that wetlands provide for people. The strengthening of the biodiversity of the Corridor is a strategical step to protect these wetlands ecosystems, specific sites and species alongside the Paraná -Paraguay corridor.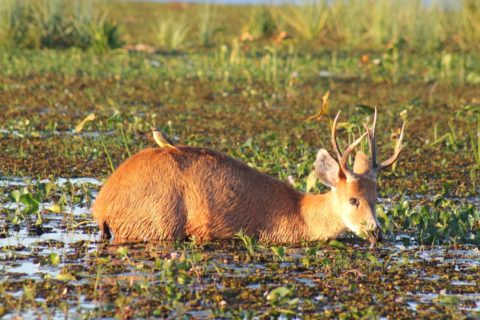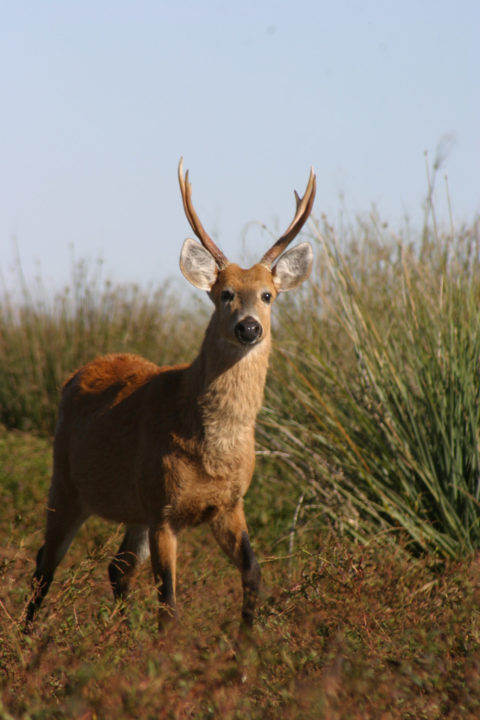 The Paraná Delta with its 1.400.000 ha has numerous protected areas of various sizes. All these areas have different types of conservation administrations and management systems. Some areas are linked to international processes and / or agreements, such as Ramsar Sites and Biosphere Reserves. Some are under national jurisdiction such as National Parks. There are also areas protected under the jurisdiction of the provinces, municipalities and private ownership. The factors that are common about all these areas are the financing restrictions, the deficiencies in the implementation of management plans or even the absence of a plan. Furthermore, in general, these areas were created or protected for different reasons and with different objectives. There are areas created with the aim of ecotourism or others like the Marsh Deer National Park ( Parque Nacional Ciervo de los Pantanos) at Buenos Aires province which was established to safeguard Marsh Deer (Blastocerus dichotomus).
The Marsh Deer is a critically endangered species. It is the largest deer in South America and one of the largest land mammals of the Paraná Delta. The destruction of their traditional habitats and hunting are the main threats to their population. Though this species is protected within the Marsh Deer National Park, it is a migrant species and cannot be confined in one area. Therefore, a coordinated management is required between national municipalities, NGOs, private companies, local and regional institutions in order to generate joint conservation policies to preserve this precious species.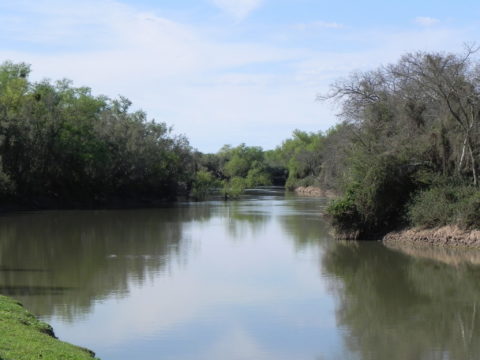 In this sense, the consolidated Biodiversity Corridor is a unique opportunity to build consensus to facilitate the conservation of marsh deer, promote sustainable development within the region and guarantee the coordination between the Natural Protected Areas. Corridor Azul is trying to connect all these diverse protected areas, and the people, nature and economies along the Paraná-Paraguay wetland system to help species like marsh deer survive and thrive.