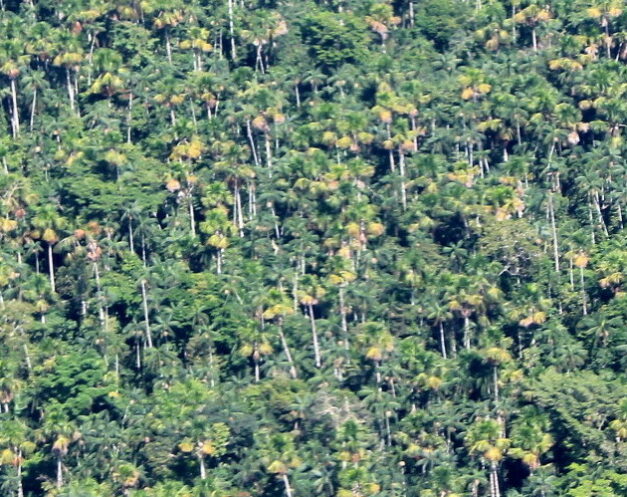 Biofuels are liquid transportation fuels produced from crops as alternatives to petroleum-based gasoline and diesel. Biofuels demand and production is exploding globally, driven by government directives and the ambition to reduce greenhouse gas emissions.
Sustainable or unsustainable?
Biofuels have an important role to play in our transition from fossil to renewable energy sources. Produced sustainably, biofuels can help meet the global objective of reducing greenhouse gas emissions. However, the production of first-generation fuels – namely corn, rapeseed, soybean, sugarcane and palm oil –  has brought along serious concerns. A lack of strict sustainability criteria is driving the destruction of tropical forests and wetlands.
The act of clearing these carbon-rich lands for biofuel plantations will emit significantly higher greenhouse gas emissions than those of fossil fuels. The large-scale conversion of natural ecosystems is harming wildlife and it has a negative impact on water resources. The first generation of biofuels is also competing with food production and as such, driving up prices. See our brochure Driving to Destruction (developed with several other NGOs) on land use impacts.
The risk to wetlands
Biofuels are a water-intensive form of energy. The biofuels boom is putting pressure on wetlands around the world. Sugarcane, soy and oil palm are water-thirsty crops that are cultivated in large plantations – making expansion into wet, sparsely populated areas of the tropics, such as wetlands, attractive. The conversion of wetlands can decrease the availability and quality of water due to pollution from eroded soils, fertilisers and pesticides.
Our work preventing wetland loss from biofuels
It is essential that the production of biofuels does not lead to the conversion of natural areas and to the competition with food crops. It should also minimise the water usage and inputs of fertilisers and pesticides. Biofuels made from waste products or grown on idle/degraded lands show promise for more sustainable production and reduced emissions. Internationally enforced standards are therefore needed to ensure these benefits are realised.
We campaign against the loss of wetlands for biofuel production, such as the Tana wetlands in Kenya which are threatened by sugarcane and jatropha and in South America where wetlands are lost and polluted by the cultivation of soy.
Our work on sustainability criteria for biofuels
Over many years, we have developed our knowledge base on the links between increased production of biofuel feedstocks and wetlands loss. See our reports Peat CO2 and Biofuels in Africa. To distinguish good biofuels from bad, we are involved in setting sound criteria for biofuel feedstock production. We played an active role in the development of the European Union's Renewable Energy Directive. We also contributed to the criteria of the Roundtable on Sustainable Biofuels (RSB) and the Roundtable on Sustainable Palm Oil (RSPO). In the EU, RSB and RSPO, we achieved clear successes; biofuel production at the expense of wetlands and peatlands is addressed in these schemes.
Achievements:
In 2010, resulting from our advocacy coordination, the EU decided that palm oil plantations would not qualify as continuously forested areas – preventing the conversion of forests to palm oil plantations
In 2011, our

report on the rapid loss of peat swamp forests for palm oil in Sarawak

, Malaysia led to further loss of the 'sustainability' image of palm oil biofuel.
In April 2013, the RSPO adopted a new set of Principles and Criteria, including for the production of palm oil on peat. For growers with existing plantations on peat it basically signifies the need to carry out long-term drainability assessments and to pro-actively remove these plantations well before they are hit by flooding and land loss. The RSPO also requires the avoidance of peatlands in new plantation developments and recommends reconsideration of replanting two crop cycles before the drainage limit is reached. Wetlands International has drafted a

manual for growers

to enable and stimulate growers to adjust their planning and practices.
Partners:
We work through our Biofuels NGO Coalition in Brussels, through the RSPO and other local partners in different countries.