Ensuring food and water security in Mali
Ensuring food and water security in Mali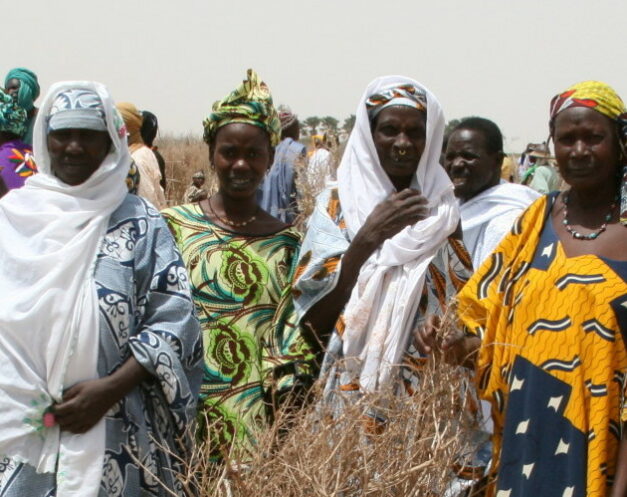 Nearly two million people directly depend on the waters of the Upper Niger River and seasonal wetlands in Mali's Inner Niger Delta. While armed conflict grabs most of the attention in northern Mali, the loss of water due to upstream withdrawals is a key factor undermining the foundations of security in this region. This is a critical time for the survival of Mali's wetlands and downstream communities in this arid region.
The Niger river begins in the highlands of Guinea and runs into Mali, passing by the capital of Bamako, and flowing northeast through an increasingly dry landscape before reaching the Inner Niger Delta (IND). This is one of the largest seasonal floodplain wetlands in the world, running along the edge of the Sahara Desert. This inland delta of rivers and marshes supports people directly with freshwater, fish, pasture and fertile land for rice paddies.
Challenges
The flow of water into the IND has decreased 50% since the 1980s, due in part to man-made upstream dams and irrigation, while upstream rainfall has decreased by 30%. A warmer climate with longer and more frequent droughts is increasing the competition for natural resources in northern Mali and contributing to conflict. Local people have demonstrated remarkable resilience to droughts and desertification but are increasingly at risk.
Now, additional upstream dams and irrigation projects are being proposed, such as expansion of irrigation in the Office du Niger by 50% within 10 years. The World Bank has also revived plans to build the Fomi dam in Guinea. The original version of Fomi was proposed more than 10 years ago but never built. Our research showed that it would have created a man-made disaster by virtually drying out the IND every fourth year. The redesign of Fomi dam and its impacts are currently being studied.
Goals
We are working to safeguard seasonal water flows that sustain the floodplains and local communities in the Upper Niger river and IND. The sustainable management of these waters is essential to ensuring long term benefits to people and nature, and addressing some of the key challenges in Mali such as food and water security, reducing conflict, combatting desertification, building resilience to climate change and reducing disaster risks.
Achievements
We have years of experience working with local communities and at the highest level of government. Results of our research include the publication 'The Niger, A Lifeline' and a shorter summary 'Impacts of Dams on the People of Mali'. This has provided a strong knowledge base to influence government policies and decisions affecting the IND. Other key research documents include: